Best CRM Software to Manage IndiaMART Leads- 10+ Sales Tools to Increased Closure
Here is the Best CRM Software to Manage IndiaMART Leads for a much better response and closure rate. Get faster alerts and perform multiple Automation easily. Managing the leads coming from IndiaMART can be a very challenging test as the response time needs to be faster.
Customer relationship management is software where you can manage all the leads in one place. You don't have to move in every portal and manage it, you can bring it all to one place. Bringing all the leads to one place will save you time and easily you can track the status of all leads at a time.
Solid performers CRM is the best CRM software to manage IndiaMART Leads if you are getting leads from IndiaMART and various other similar portals like Justdial, Sulehka, etc., It provides free-of-cost integration and will also help you in integrating the same into your CRM account.
Quick Enquiry
Kindly fill out the form below and we will get back to you.
Sales Automation
Once the leads are captured from IndiaMART you can categorize them according to the response you will be receiving from them. It helps to manage your IndiaMART lead most efficiently and effectively. You will not lose any leads coming from IndiaMART if you use the best CRM software to manage Indiamart leads. It will be attended by your employees on a real-time basis. If your employees fail to attend the call, then the CRM will send them the automated alert notification to them. This will keep the engagement and lead will be active.
Auto allocation & Notification
Leads can also be allocated to your employees in a rotational manner on an automated basis using the best CRM software to manage Indiamart Leads. So you don't need to worry about allocating them manually to your team members. It will also help you to find duplicate leads coming from IndiaMART incase if the same lead is received from any other source automatically. The response time of your sales team will be faster as Solid Performers CRM will automatically send notification alert to your sales team as well.
Lead Nurturing & Analysis
CRM helps you to find out how much of qualified leads you receive from IndiaMART in just a few clicks. No need of counting and check the status of each and every lead. If some leads coming from IndiaMART are lost/dropped then for them you can also plan retargeting. You just need to export those lost leads and run a discount or some other offer campaigns using the best CRM software to manage Indiamart leads. By doing this, the leads which were lost already, you can regain them again if they have the requirement in the future.
Why Solid Performers CRM is the

Best CRM Software to manage IndaiMART Leads

?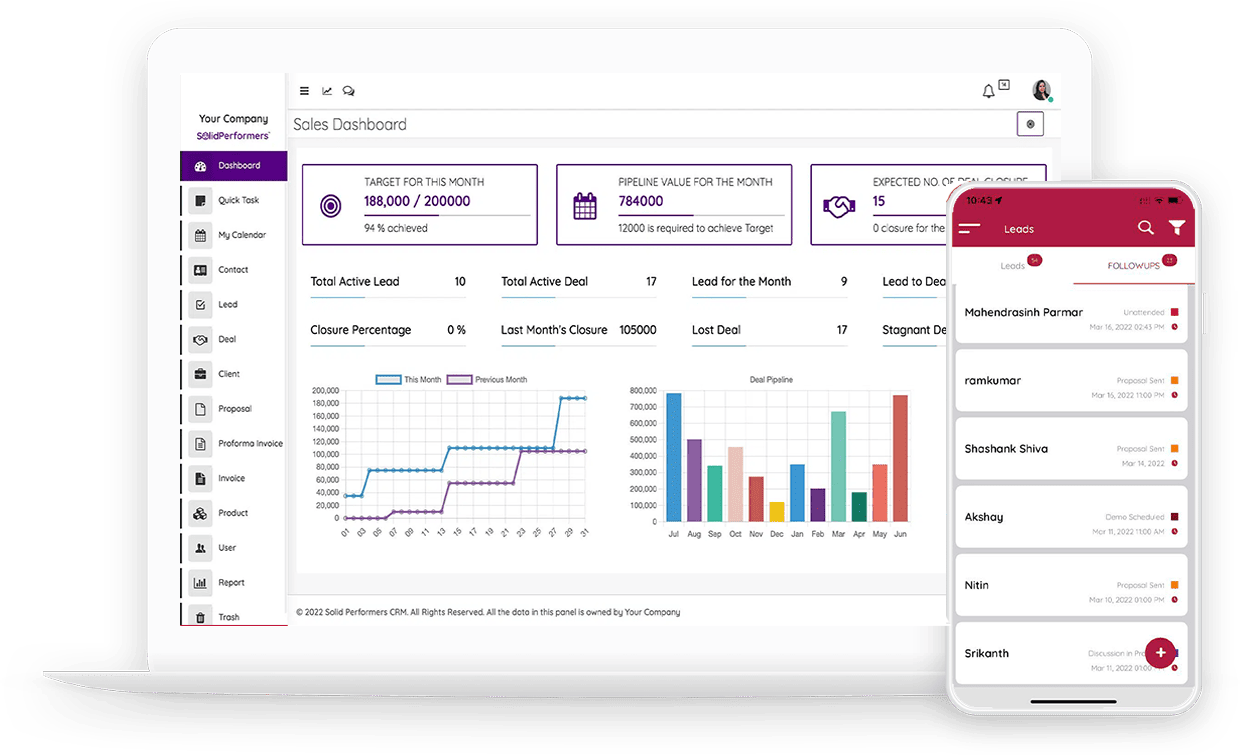 All in one platform
Here you will also get an option to find out from which panel or source you have received how many leads. And whatever leads you have received from which source you have closed the deals most.
This will help you in making the next decision that from which source you need to get more leads. You can easily forecast and plan your marketing budget effectively.
Solid performers CRM also has a feature where you can send automated mail to your leads that are coming from IndiaMART. This makes us stand out as this is one of the best CRM software to manage IndiaMART leads.
Advanced Automation
Automation helps your business close deals 2x faster rate. You don't have to wait for your employees to call them when they are free instead you can engage with them via mail as soon as you receive the lead. This helps your client to get to know about your company first before speaking to them in person. Making your leads always engaged will get you the best result.
Want to know more about the Best CRM Software to manage IndiaMART Leads?
Reminder alert
You will also have the option to send an automated mail, Sms, or WhatsApp to your employees whenever you allocate them a new lead or to remind them about their follow-ups or meetings scheduled. So automation not only helps the company to interact with their client but it so helps to interact with their employees. So automation is the key to closing the deal faster.
Want to know more about the Best CRM Software to manage IndiaMART Leads?
Simple Integration
And integrating IndiaMART is also not a very complex thing to do. Solid Performers  CRM has added IndiaMART in their integration panel then it is a few steps to integrate that with your IndiaMART account.
Being the Best CRM Software to Manage IndiaMART Leads, it has also got a variety of sales automation tools and features that you can use to enhance the quality of your business and sales process.
You can get started with Solid Performers CRM for free and integrate all the required lead sources to test the quality of output that you can get out of it.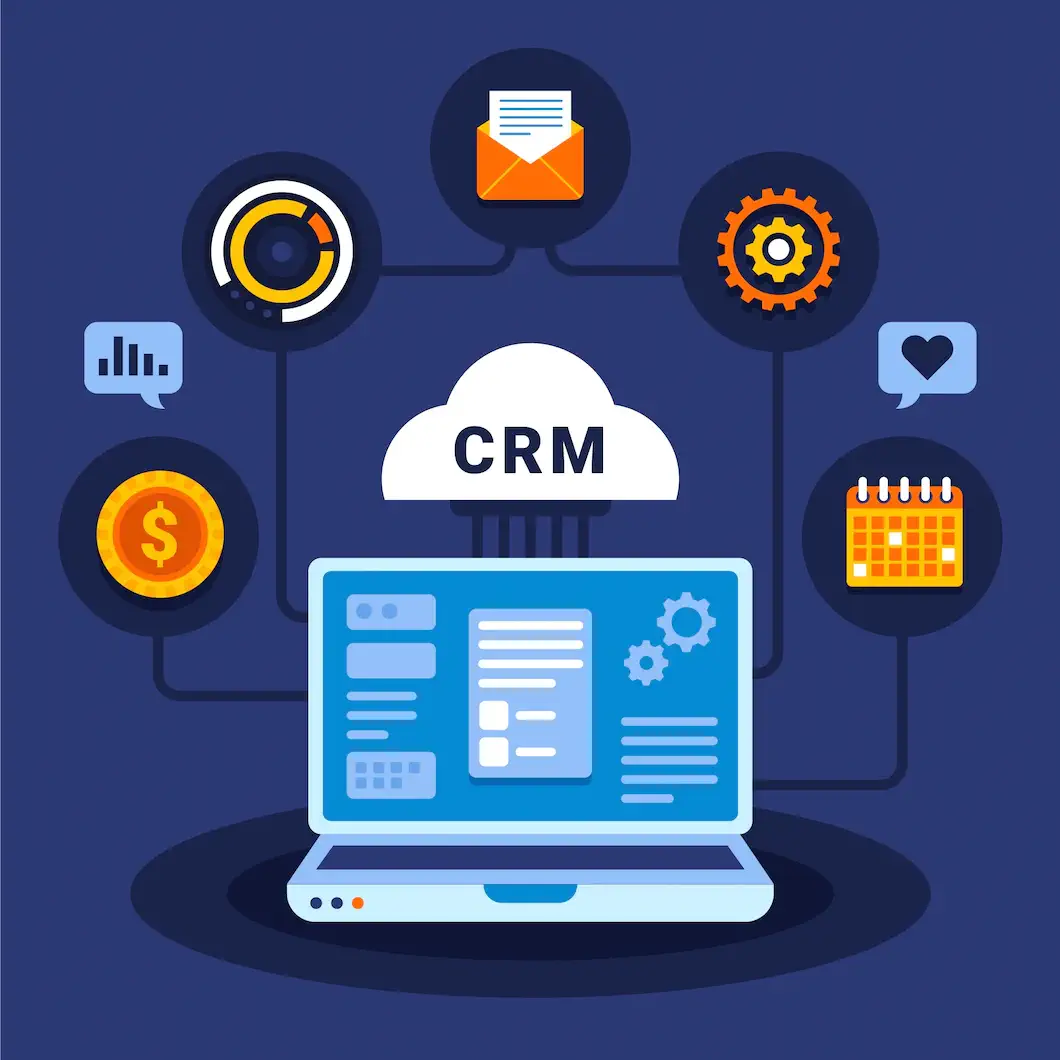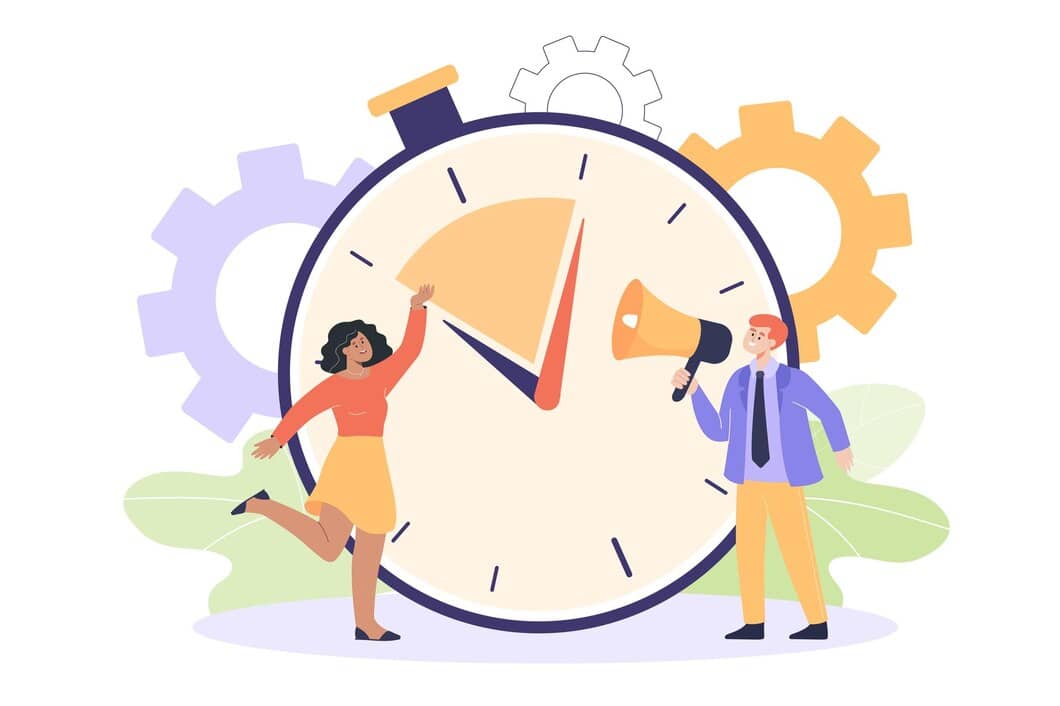 Get Started for Free
There is nothing to lose but a higher probability is there for you to gain so much from Solid Performers CRM as it is one of the Best CRM Software to manage IndiaMART leads. Try out the CRM for Free and don't pay anything until you are satisfied completely. We assure you that this is one of the best decisions for your business growth and success.