Best CRM with Web Forms
Web Lead Forms
Create a Form to suit your website design and collect all the leads directly on the CRM and perform multiple automation as we have the default CRM with Web Forms. You can create various forms for various landing pages and track the performance of each ad in an effective way.
24/7 – collect leads from the website and landing pages
Unlimited Forms – crease as many forms as you need
Track Easily – with unique source data, easily segregate the source of the lead to calculate ROI
Auto Allocate – the leads can be allocated to the sales team members automatically
Create WebForm
Create a lead form with conditions in minutes using the CRM with Web Forms
Modify the design within minutes
You can change the color and button design of the form in minutes
Add the Code to Website
Simply copy the code from CRM and paste it in your website
Collect the lead and allocate automatically
Once anyone fills the form, the lead will come directly to CRM
Send automated communication
You can easily send automated Welcome Email, SMS, or Whatsapp
Got Some Basic idea about Solid Performers CRM?
Want to know more about Solid Performers CRM and how it will help you in your Business Growth?
You can checkout Solid Performers CRM review using the below link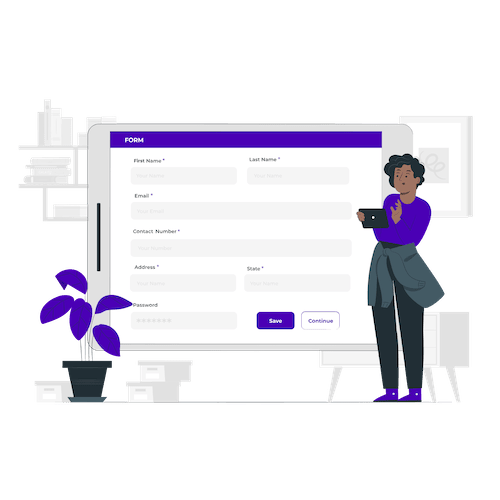 CRM with Web Forms
You will have a website but the inquiry form from the website might not work properly all the time. This is one of the primary issues which was faced by many website owners and by providing you CRM with Web Forms, this issue has been completely addressed.
By using the CRM with Web Forms, you can be able to create a contact form or lead generation form from the CRM and simply add the integration code in your website and the form will appear automatically in the website.
Using the CRM with Web Forms, you can be able to customize the design of the forms also as per your website requirement in minutes. It will match the same standard and the look and feel of your website and you can do all these things without any technical knowledge and only by using the CRM with Web Forms.
At Solid Performers CRM, we have made a complete research about the various requirements from our clients and prepared this web form integration which is really smooth and easy to use.
Solid Perofmres CRM is a Leading Cloud-Based Sales CRM Solution provider. Using Solid Performers CRM, you can be able to manage your leads, deals, deal pipeline, clients or customers, proposals, email campaigns, etc., in a smooth and efficient way. Solid Performers CRM is also one of the top-rated CRM solutions from review sites like G2, Source Forge, Software Suggest, etc., It is also one of the most affordable solution and a highly useful solution for managing the sales and business growth in an efficient way.
The Core Brain behind the development of Solid Performers is having a huge experience in handling clients with regards to multiple industries and he found that most of the startup, small and medium scale companies are lagging in maintaining their own customers, new leads, followups with them, invoice tracking, finances and many other minor things which are affecting their business in a huge way. They are losing so many potential clients as well as their existing clients in the long run.
Hence, we produced a system that will help them to overcome all these growth hurdles in their business and help them to reach the next level in their Business.