Best Lead Management CRM Software
Be a Solid Performer in managing your leads effectively and closing more leads with proven follow-up and reminder management systems using the best lead management CRM software for your business.
Entirely cloud-based – never worry about losing data
Access across devices – Laptop, Desktop, iPad, or Mobile
Get notified – omnichannel notification alert system
All in One – collect leads from various sources directly
Auto Allocation
Define the settings once and the leads will be automatically allocated to your sales team on a rotational basis based on various sources.
Email & SMS Automation
Send automated dynamic email or SMS once a lead is received in the CRM. Set various automated triggers based on various criterias
Flexible Customization
You can customize the entire fields in the lead module based on your business requirement without any kind of technical knowledge
Zero Followup Leakage
Get timely notification on various channels as well as on the CRM which makes you never miss the lead follow-up.
Increase your Sales Conversion with the Best Lead Management CRM Software
It takes a huge amount of time and money to generate a valid lead/inquiry. But many of them easily got missout due to improper follow-up or by not understanding the requirement of the lead in a clear way. With the help of the Best Lead Management CRM Software, we are here to help you with Proper Followup & reminders and even if you speak to a lead after one year, a proper history of the lead will be maintained which will make your work much easier.
Build as you Need
Customize the fields based on your business easily. We have provided you with the option to create the form based on your need. You can drag and drop and build your own in minutes.
Follow-up Reminders
Get a daily reminder notification and timely reminder notification whenever you need to perform an action for a contact. Never miss a followup again.
Automatic Triggers
Once an inquiry is added, an automated email or SMS can be delivered to the lead. This automated action can be set for various criteria for every action performed.
Multi-Select Filters
Filter the lead based on various criterias which may be single or multiple. It is also easy to setup filters for custom created fields for better understanding.
Multiple Integrations
You can connect your CRM to phone contacts in just a few clicks. This will make your work super simple instead of adding the data again and again.
Allocation Highlights
All the newly allocated leads will be highlighted on top for better visibility to take quick actions and you will never miss a new lead.
Got Some Basic idea about Solid Performers CRM?
Want to know more about Solid Performers CRM and how it will help you in your Business Growth?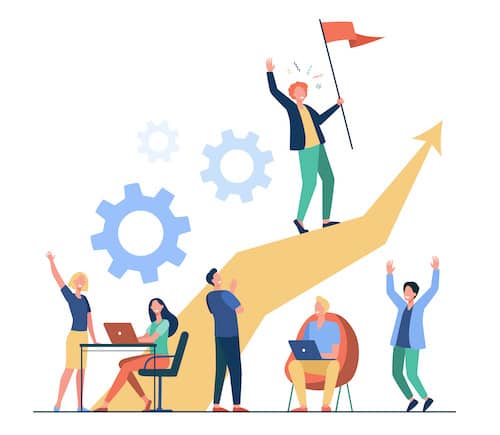 You can know more about the Best Lead Management CRM Software from the words of our client's reviews. This will provide you with a much better and clear understanding of our CRM Solution and also help you in making better decisions.
Click here to read some of the reviews from our clients.
If you still want more clarity about the Best Lead Management CRM Software and whether Solid Performers CRM is the right solution for you, then you can schedule a Live Demo with our Business Consultants for Free and then make your wise decision in choosing the Best Lead Management CRM Software for your Business. Click on the below button to schedule a live demo with our consultants.
The benefits of using the Best Lead Management CRM Software can be realized within a few months of using the CRM in an effective way. We are here to assist you in all possible ways to make that happen but we simply want to know only one thing. Are you ready to get started on this successful journey with us?