Best Sales Automation CRM with
Advanced Sales Automation
With the help of the Best Sales Automation CRM, you can now perform the end-to-end sales automation of collecting the leads from various sources, allocating the leads to the sales team based on various sources, and many others in one place. You can set the triggers for all primary modules based on various action items and the system will perform this automation forever.
Multi-Channel – Email, SMS, WhatsApp or Notifications
Notified across devices – Laptop, Desktop, iPad, or Mobile
Delayed Tiggers – perform multiple delayed automations
Lead Score – get the score of lead based on various criteria
Lead Nurture
Nurture your leads with various automated delayed emails based on various criteria. Automation will happen only if the criteria is met.
Email & SMS Automation
Send automated dynamic email or SMS once a lead is received in the CRM. Set various automated triggers based on various criterias.
Auto Allocation
Define the settings once and the leads will be automatically allocated to your sales team on a rotational basis based on various sources.
WhatsApp Automation
With Billions of People using WhatsApp around the World, you can easily perform automation using WhatsApp as similar to others.
Get Set Go with Best Sales Automation CRM
Empower your sales team to sell smarter with intelligent automation, and analytics that lead to more sales using the Best Sales Automation CRM. Sales automation helps you to eliminate repetitive, manual tasks and automates them to allow you and your sales team to focus more on closing sales everyday.
Dynamic Content
You can use all the data of the lead or deal in the template with the help of shortcodes and create a personalized message for every user.
Quick Automation
Can create multiple automation within minutes with various requirement criteria and set the automation. The system will take care of everything.
Time Delayed Trigger
You can now nurture your leads with time-delayed automation which will trigger automation after a day, week, or month based on your need.
Multi-Select Filters
You can create various triggers with the combination of various filter items and the trigger will happen only if it meets the exact requirement and you can restrict the usage easily.
Multi-Channel
You can set the triggers for various channels which include email, SMS, or WhatsApp. All the content of these messages can be modified according to the channel.
Unlimited Combinations
With Solid Performers, there is no restriction on creating the combination of triggers. You can create any number of triggers which helps you to generate more sales.
Got Some Basic idea about Solid Performers CRM?
Want to know more about Solid Performers CRM and how it will help you in your Business Growth?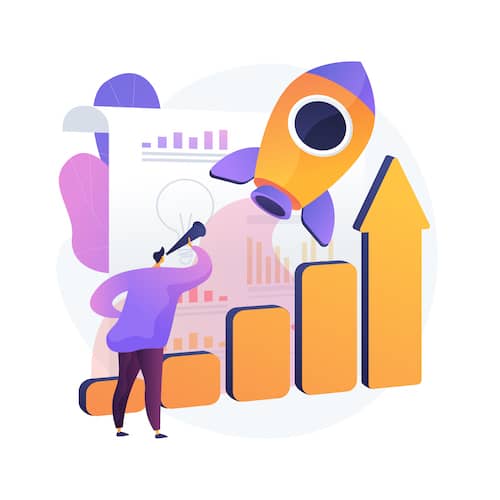 You can know more about the Best Sales Automation CRM from the words of our client's reviews. This will provide you with a much better and clear understanding of our CRM Solution and also help you in making better decisions.
Click here to read some of the reviews from our clients.
If you still want more clarity about the Best Sales Automation CRM and whether Solid Performers CRM is the right solution for you, then you can schedule a Live Demo with our Business Consultants for Free and then make your wise decision in choosing the Best Sales Automation CRM. Click on the below button to schedule a live demo with our consultants.
The benefits of using the best Sales AUtomation CRM can be realized within a few months of using the CRM in an effective way. We are here to assist you in all possible ways to make that happen but we simply want to know only one thing. Are you ready to get started on this successful journey with us?