Best CRM Software in Hosur with 5 Star Reviews from 1000+ Users
Want the Best Sales CRM Software for your Company to manage your Sales Team & increase your closures. Get started with the Best CRM Software in Hosur today. With the option to add unlimited data under every module and the option to scale your team size from 1 to 10,000+ users, Solid Performers CRM stands out as one of the best CRM software in Hosur.
From managing your raw leads from various sources to converting the raw lead to a high-paying client, Solid Performers CRM is there to assist you in all instances.
Quick Enquiry
Kindly fill out the form below and we will get back to you.
Multiple Integrations
Using Solid Performer's advanced Integration capabilities, it is very simple and easy to integrate all of your lead sources with the CRM like website, landing pages, social media sites, etc., You can also integrate Solid Performers CRM with lead generating platforms like Justdial, Indiamart, Sulekha, 99 acres, magic bricks, etc., Once a new lead arrives in any platform, it will come directly to the CRM.
Advanced Automations
Using the Best CRM Software in Hosur, you can do a lot of automation apart from performing the lead followups. This includes sending automated welcome emails, SMS, or WhatsApp notifications to your leads or sending an alert to your team member when a lead is allocated, etc., You can also send multiple delayed emails in a sequence to nurture your leads to the next stage. Get in touch with us for more details.
Zero Lead Leakage
Using Solid Performers CRM which is the best CRM software in Hosur, you will never miss a lead or follow-up with the lead anymore. The system will make sure that you are not missing out on the leads unknowingly for any reason. It will always show a reminder notification with the list of follow-ups that are pending and send a follow-up alert before 10 minutes of the lead follow-up. 
Why Solid Performers CRM is the Best CRM Software in Hosur?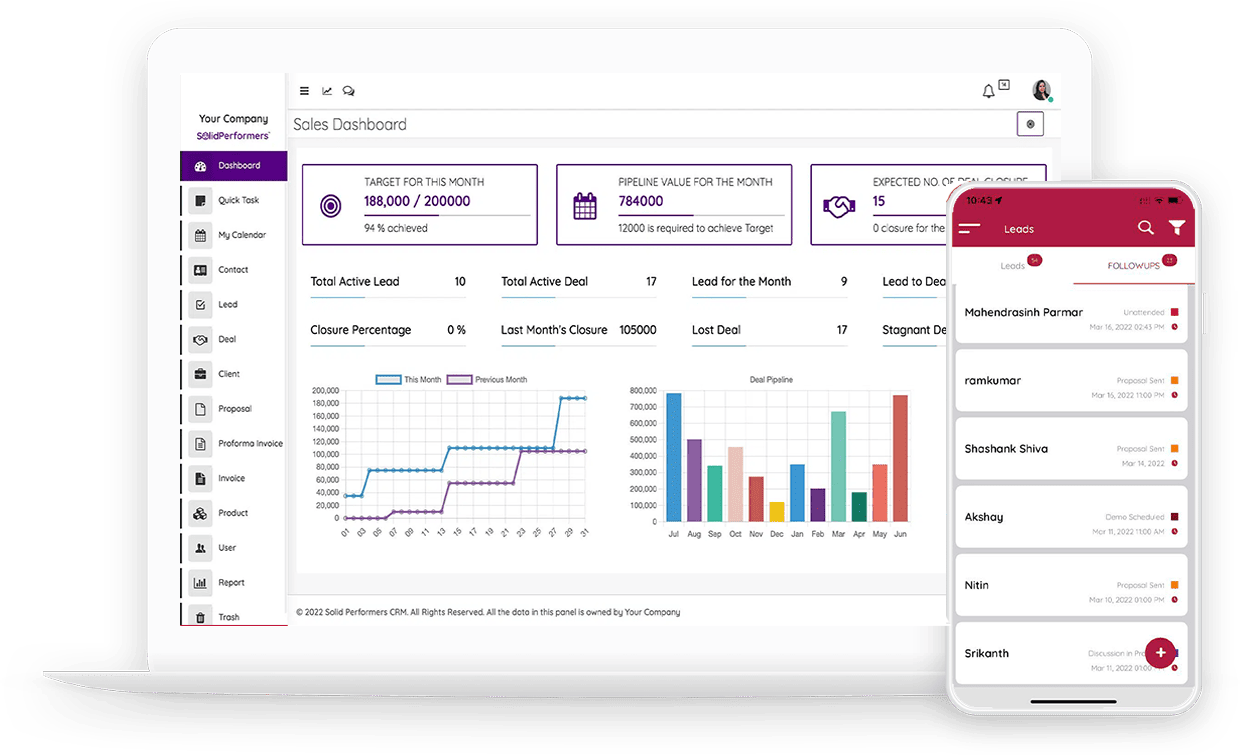 With a global presence and with the intention of providing services to each and every growing company in Hosur, Solid Performers CRM has got 1000+ reviews from various customers under various portals and the average rating was 4.9+ or 5 stars.
This shows that Solid Performers CRM is one of the best CRM Software in Hosur. Along with that, the sales CRM package has got is having a much higher advantage and benefit when compared with any other CRM software.
You can have both the pre-sales and post-sales modules under a single system which will make you manage all your work easily and simply under one simple software instead of using multiple software for performing various functions. Do you want more? We have got it all…
Lead and Contact Management
The lead module is the primary module that you can use for collecting leads from various sources and it will get allocated to your team members directly. you can also add a new lead manually or you can also bulk upload your leads.
The contact module in other terms is called Raw leads which most of the tele-callers will be using to manage a bulk database of raw leads for quick calling. you can be able to convert the potential raw leads from the contact module to the leads module whenever you need.
Want to know more about the Best CRM Software in Hosur?
Deal and Client Module
As mentioned before, you can be able to convert a lead to a deal and the deal to a client. All in a few clicks. There is no need to add the data manually and all the data will be transferred automatically.
The deal module is basically the opportunity module where you can build. healthy sales pipeline using the best CRM software in Hosur. You can create a proposal or proforma invoice for anyone at any point in time during this process. You can also convert them to clients and create tax invoices for the clients as well.
Want to know more about the Best CRM Software in Hosur?
2X your Closure Rate in No Time
Using the tools available in the best CRM software in Hosur for your business, you can easily increase your conversion rate very quickly as easily. This has been provided highly effective for many clients.
Using the lead nurturing tools and all other automation functions, you can make most of your work on an automated basis which will consume a lot of time.
This means that the errors also will reduce as everything happens automatically once you have scheduled the things to perform on an auto-pilot mode.
We have also got the support ticket module which will help you to manage your post-sales functions in a highly effective way. The post-sales support helps you to retain your client for a very long time.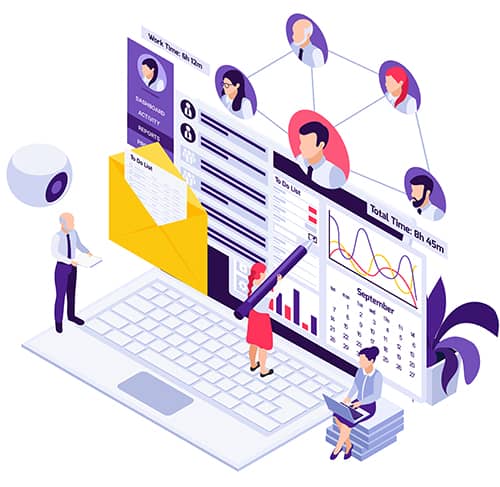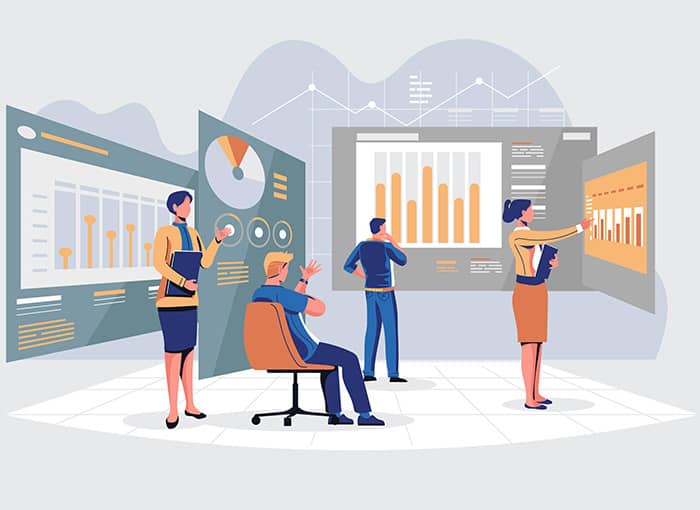 Get Started for Free
There is nothing to lose but a higher probability is there for you to gain so much from Solid Performers CRM as it is one of the Best CRM Software in Hosur. CRM Try out the CRM for Free and don't pay anything until you satisfy. We assure you that this is one of the best decisions for your business growth and success.