#1 BEST CRM FOR SMALL BUSINESSES (SMB)
Manage your End-to-End Sales Activity with Automations using the Best CRM for Small Businesses.
CRM software is a powerful tool for small businesses looking to manage and grow their customer base. With the Best CRM Software for Small Businesses, you can centralize customer data, improve segmentation, increase customer retention, streamline sales processes, enhance communication, improve collaboration, better forecasting, increase efficiency, enhance reporting, and provide a competitive advantage in all instances.
Schedule a Live Demo
Kindly fill out the form below and we will get in touch with you.








Subscribe to our YouTube Channel
Automate Lead/ Enquiry Allocation & Follow-up Alerts

and never ever worry about missed follow-ups or manually assigning them to your Sales Team using the best CRM for Small Businesses.
Get Started for Free
No need to think too much. Get started for free with the Best CRM for Small Businesses for your business and continue using it only if it fulfills your business requirement. As simple as that.
Want to Increase the Sales Closure Rate by 200%?
With Advanced Lead/ Enquiry Management and the complete communication history of the lead along with automated lead nurturing, it is very easy to get a lead converted using the best Sales CRM for Small Businesses. No need to spend time on invalid prospects anymore.
And the best part is that you can have
No need to worry about your growing inquiry or user list. You should be happy about it.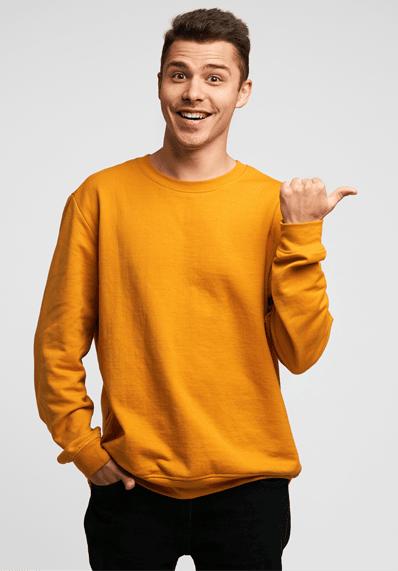 Why do you need a CRM for Small Businesses?
A CRM system helps small businesses to organize customer data, track sales activities, manage customer support, and automate marketing campaigns. With a CRM system, small businesses can gain insights into customer behavior, preferences, and purchasing patterns, which can be used to create personalized experiences and targeted marketing campaigns.
By maintaining a centralized database of customer information, a CRM system can also help small businesses to streamline their operations, increase efficiency, and reduce costs.
Why Solid Performers CRM?
Solid Performers CRM software is specifically designed for small businesses and is one of the best CRM tool for small business. It offers a range of features to help small businesses manage their sales, marketing, and customer support activities. With Solid Performers, small businesses can track their leads and deals, automate their sales process, and manage their customer support tickets.
The software also provides insights into customer behavior and preferences, enabling small businesses to create personalized experiences and targeted marketing campaigns. Additionally, Solid Performers offers integrations with popular tools such as Facebook and Web Forms, making it easy for small businesses to incorporate the software into their existing workflows. Click here to follow us on Linkedin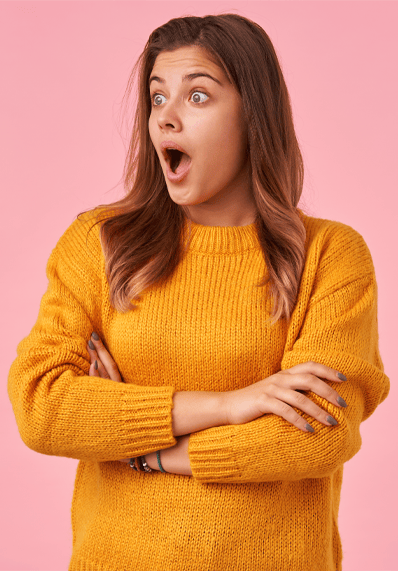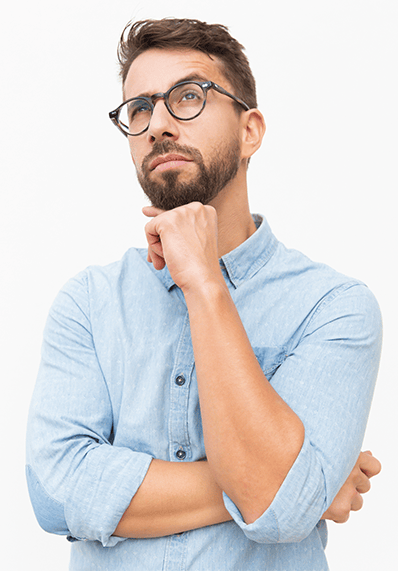 Maximize Customer Satisfaction
Satisfying customers with your deliverables is very easy now. All you have to do is set up an automated lead nurturing sequence with multiple emails about your business and the leads will receive these over a period of time.
You can include your advantages, benefits, case studies, and any other important factor which will interest the leads to choose your business over others using the best CRM for Small Business.
Team Members Access with Advanced Restrictions
You can create multiple user roles based on your business need and can allocate those roles to the users who are created under your business using this CRM solution for small business. They will be having complete access restrictions and can access only the access provided to them and nothing else.
With this, you will have complete safety and security of your data and there won't be any miscommunication in handling the leads. You can also block or unblock a user at any point in time.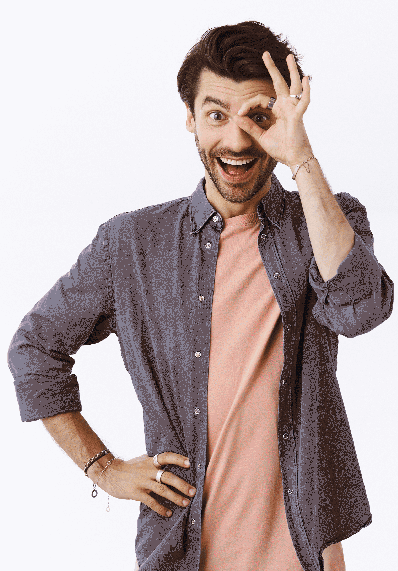 Top Reasons to Choose Solid Performers CRM
Give it a Try
Get Started with us for Free and subscribe with us only if our solution suits your entire requirements. This is one of the Best Sales CRM for Small Business and it will benefit you in all ways.
Best CRM for a Small Business-
A Quick Overview
Here are the beautiful things that you can do with the help of the Best Online CRM for Small Business along with some reference screenshots.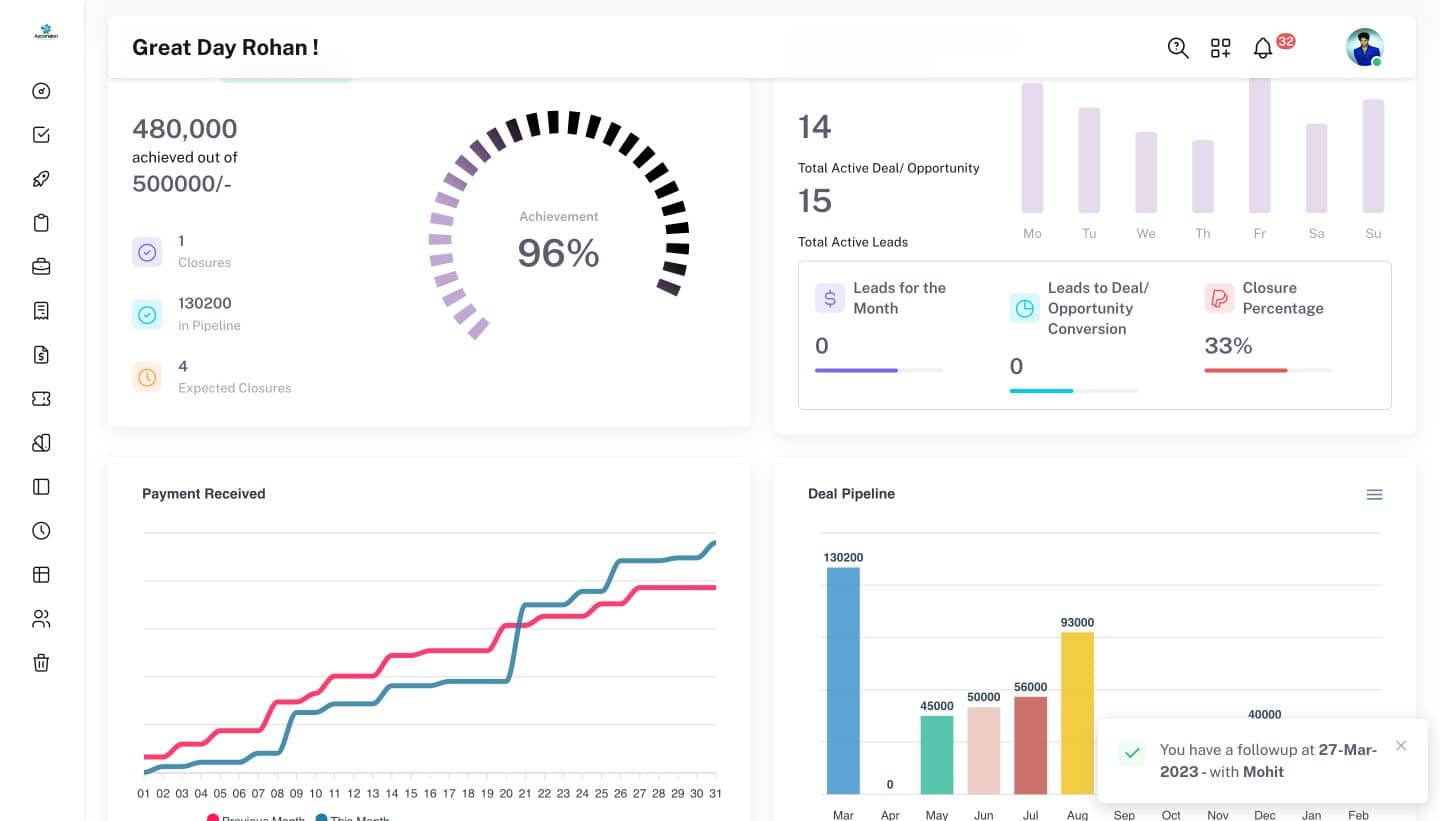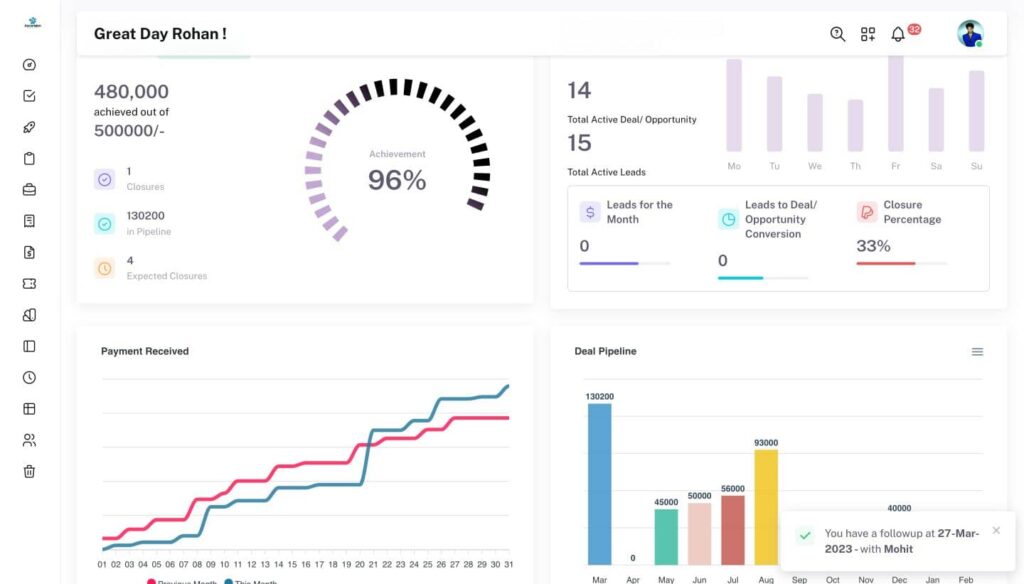 Advanced Dashboard
Get an overview of your business, and track the payments or business generated in a month, quarter, or year. Build a sales pipeline for the next one year for easy sales growth estimation.
Easily compare your last month's and current month's performance. You can also create custom dashboards as per your need.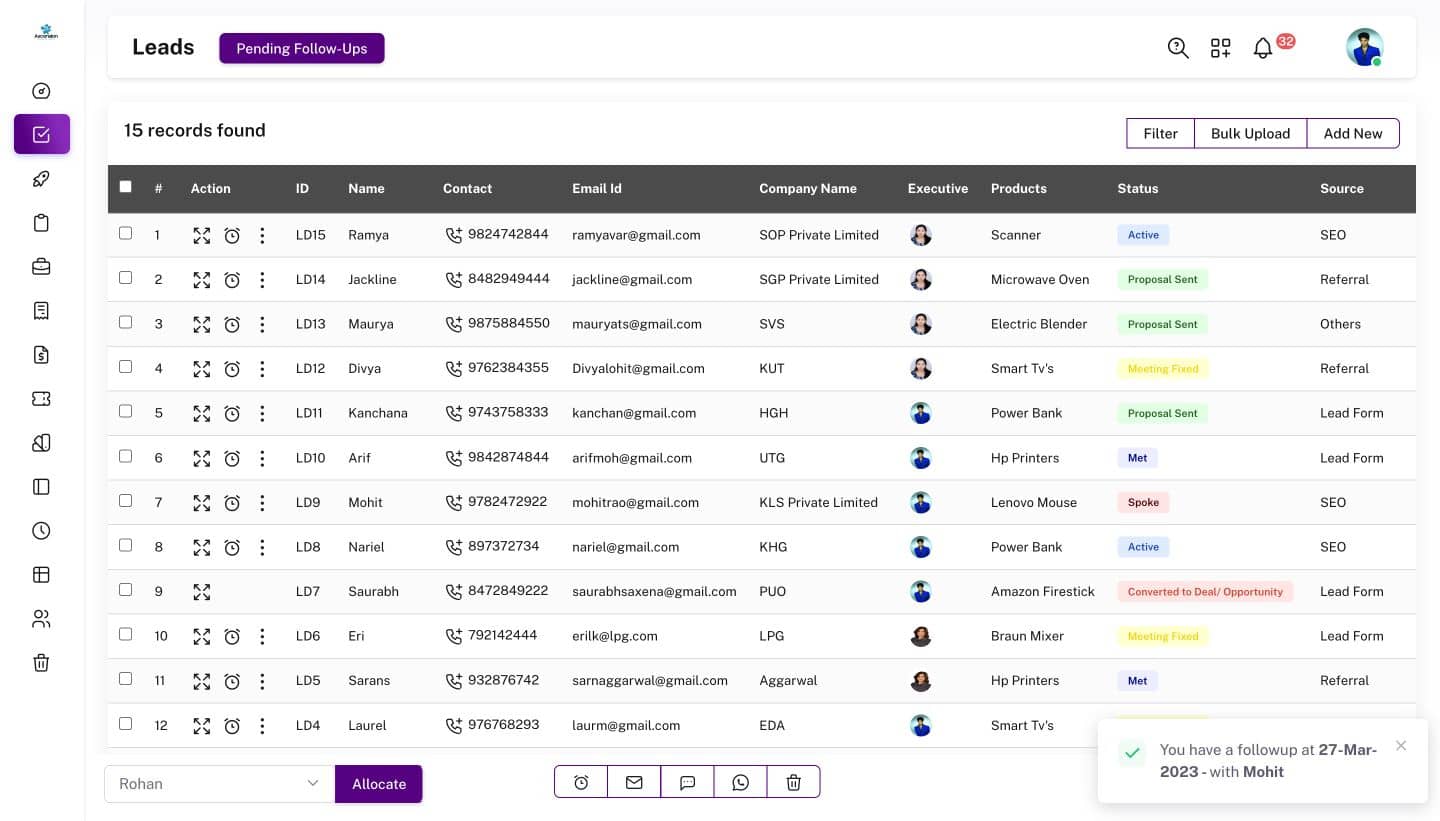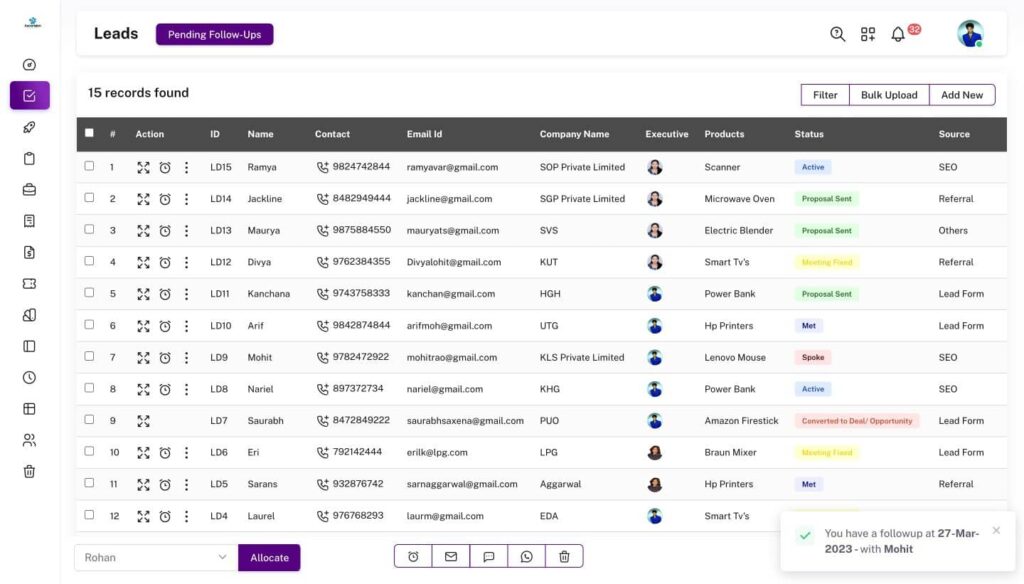 Lead/ Enquiry Management
Automate all your lead allocation, send a welcome invite, send alerts to the sales team, and many more using the best CRM for small businesses.
The sales team members can add followups and the complete history of follow-ups will be available in the system for future reference.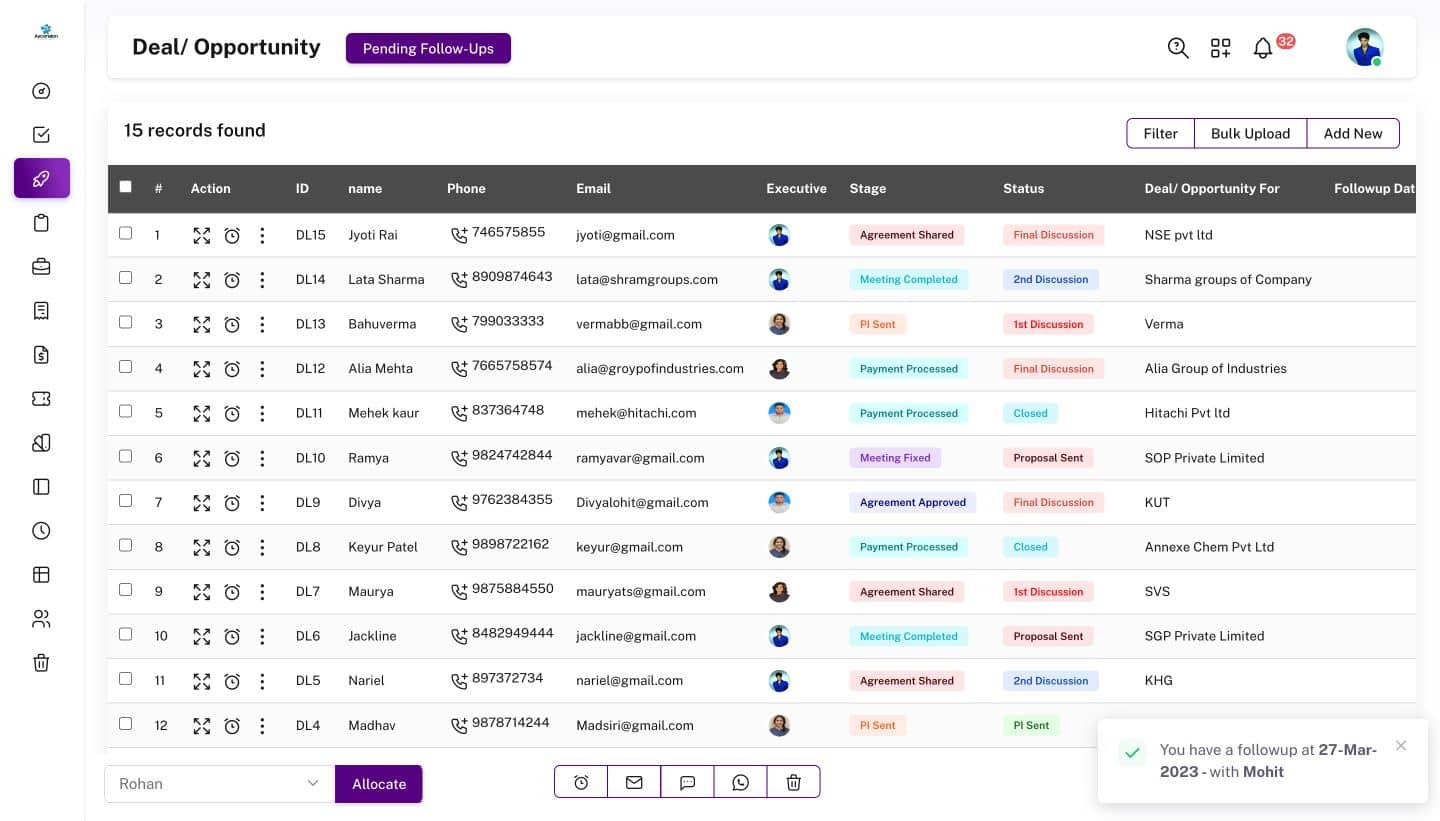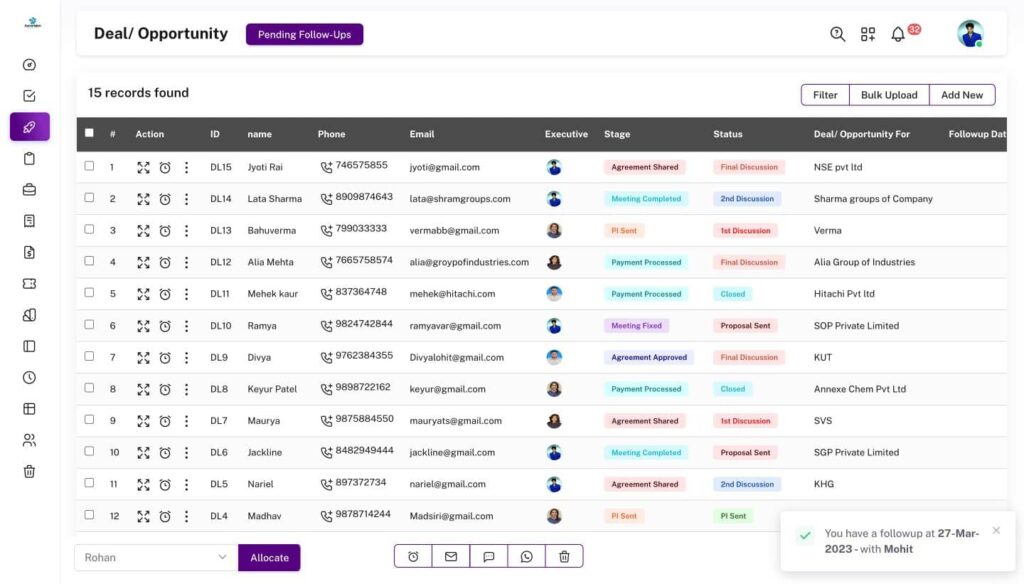 Deal/ Opportunity Management
Segregate potential deals from the generic leads using the deal module in the best CRM for small businesses. You can add the expected closure data, the expected value of closure, and the probability of closure over here.
Your deal pipeline will be generated based on this module which will help you to understand and estimate your business sales growth.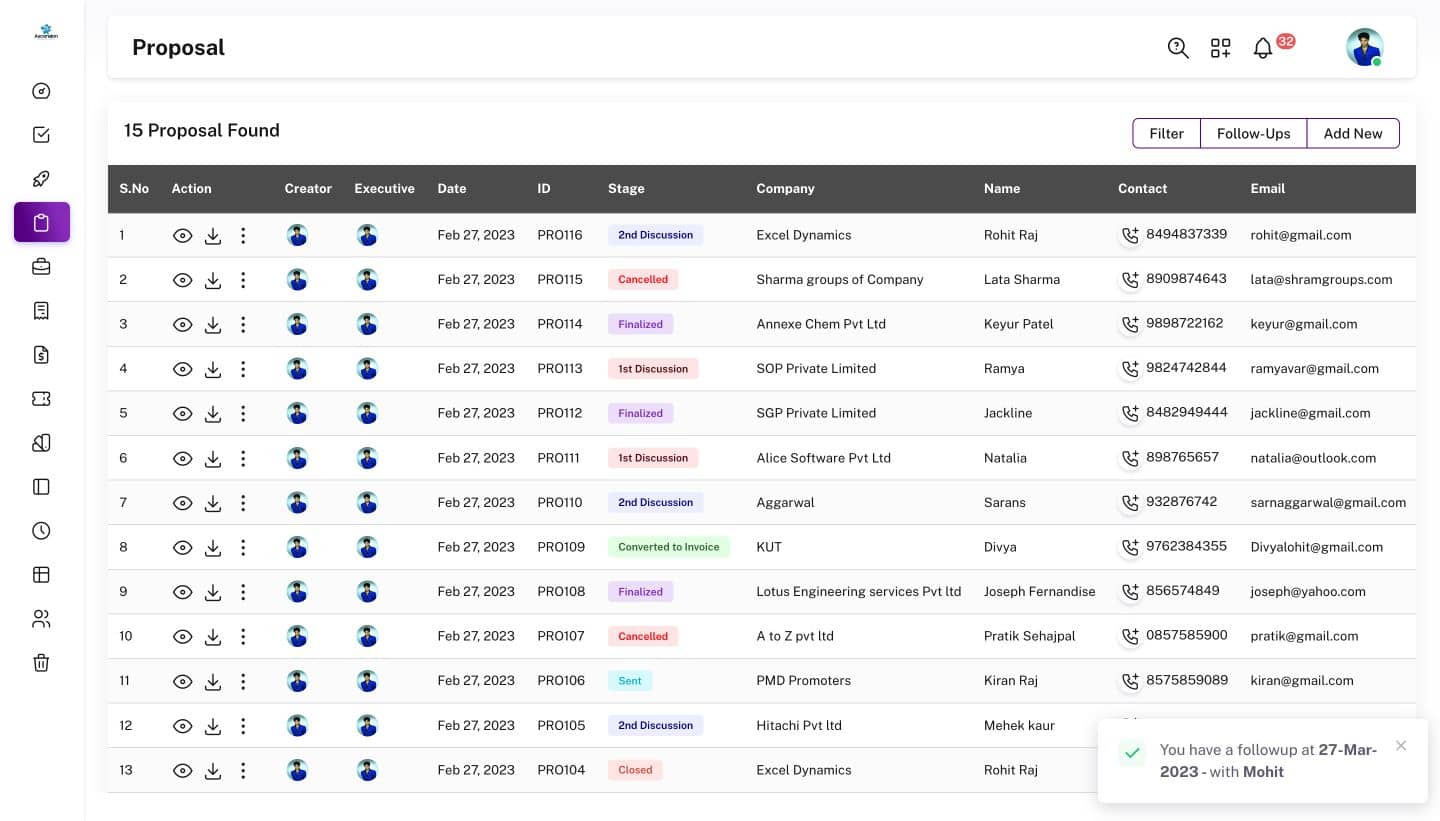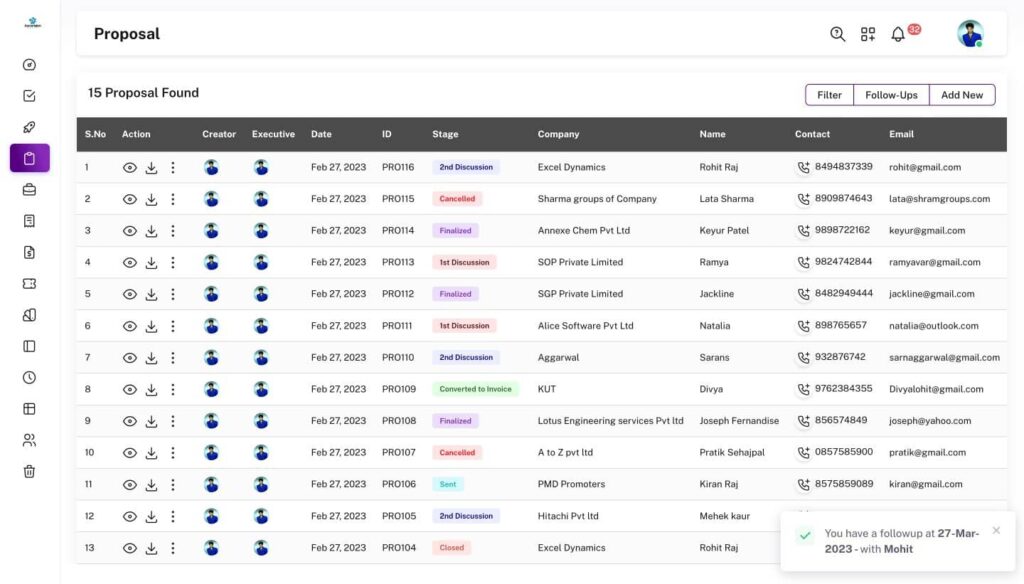 Proposal Management
You can create a proposal or a quotation for a lead, deal, or client using Solid Performers CRM. You can have multiple sample templates about your product or business and import the same in one click using the best CRM for small businesses.
You can download the created proposal in PDF format or send them directly via email to your lead or prospect.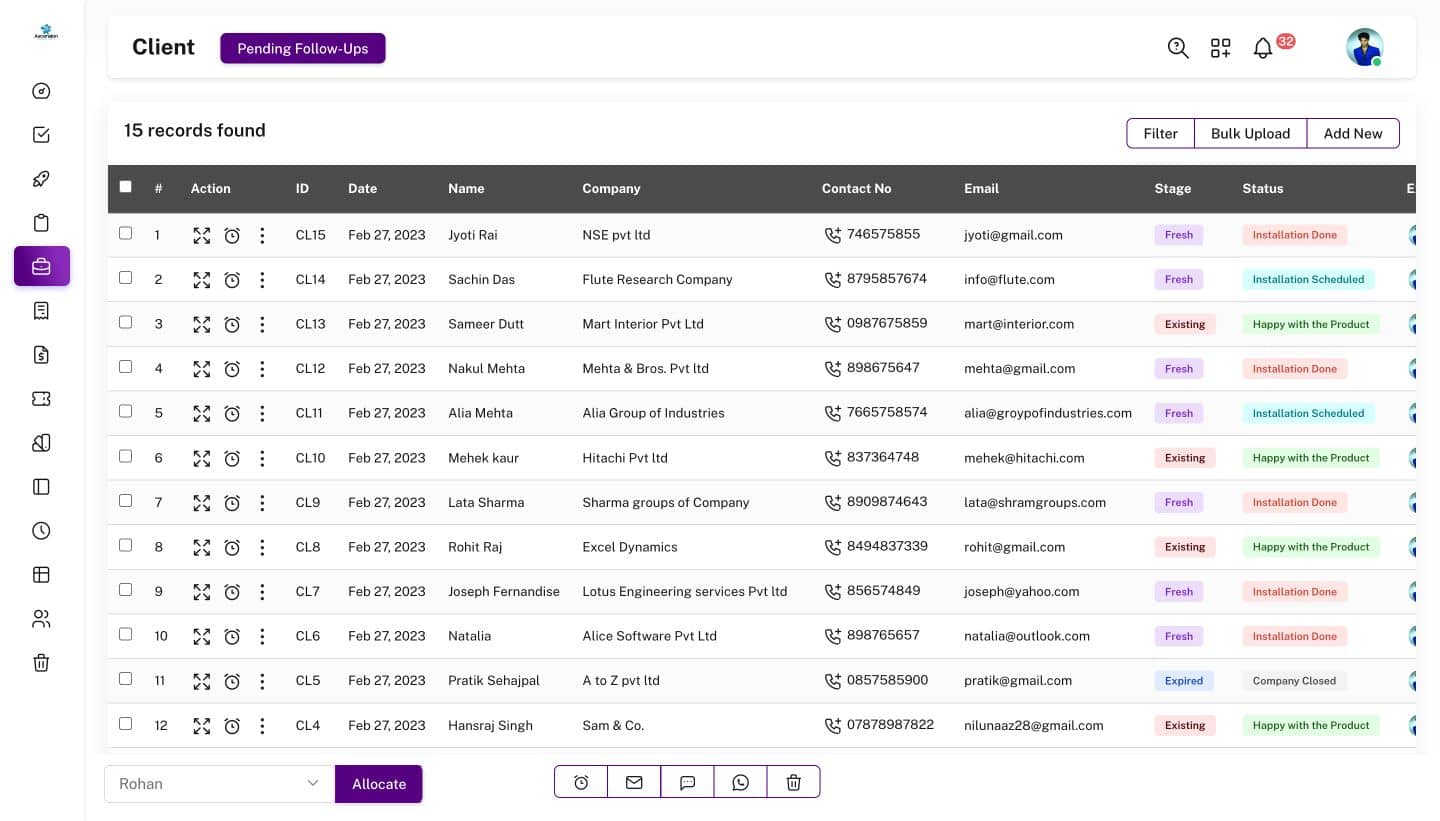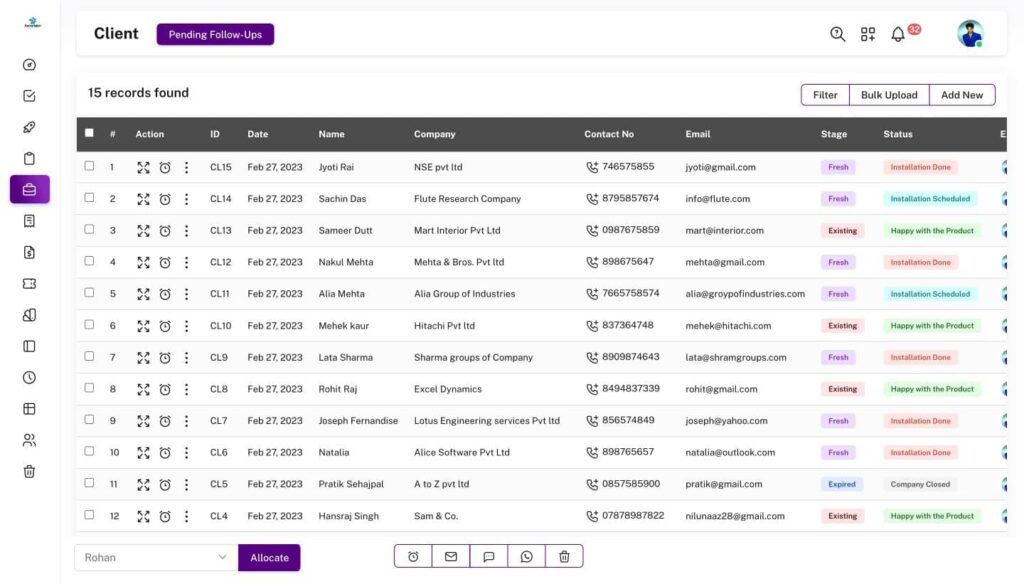 Customer Management
Solid Performers CRM provides you with complete solution of pre and post-sales solutions. Complete customer details along with the previous history can be monitored easily.
You can create proposals, proforma invoice, or invoice for them and can also manage their tickets as well as payments easily using the best CRM for small businesses.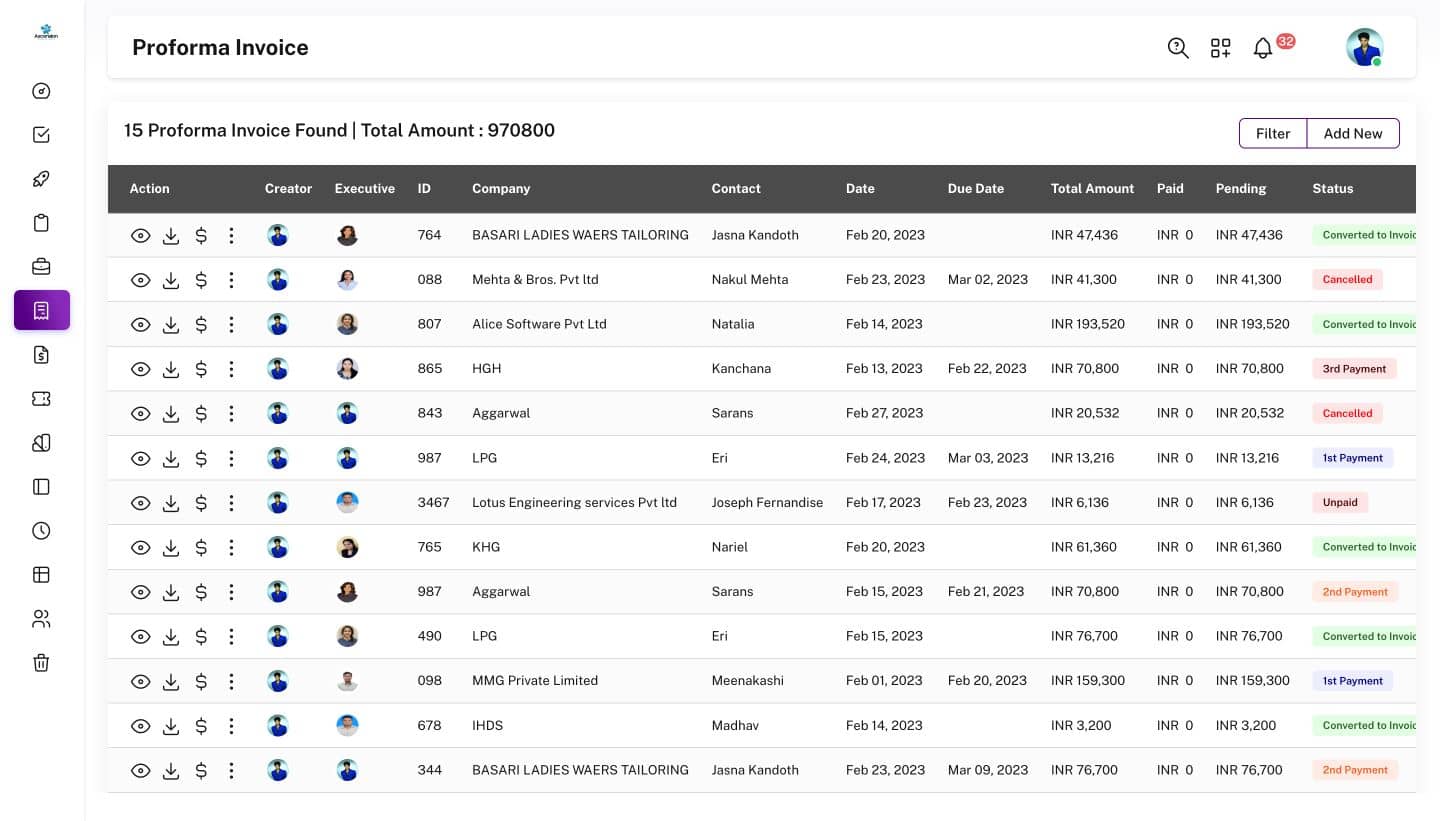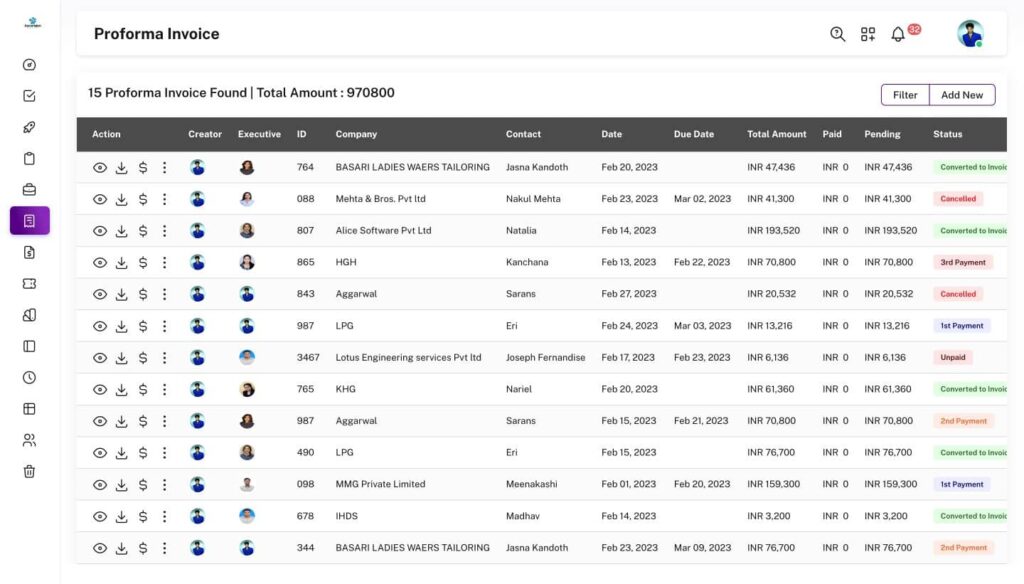 Proforma Invoice Management
You can be able to create a proforma invoice for a payment that was supposed to be received. You can convert a proposal to a proforma invoice in one click and can share the same with the client for final payment.
You can convert the proforma invoice also to an invoice in one click. You can have the default terms & conditions and all other details in the PI.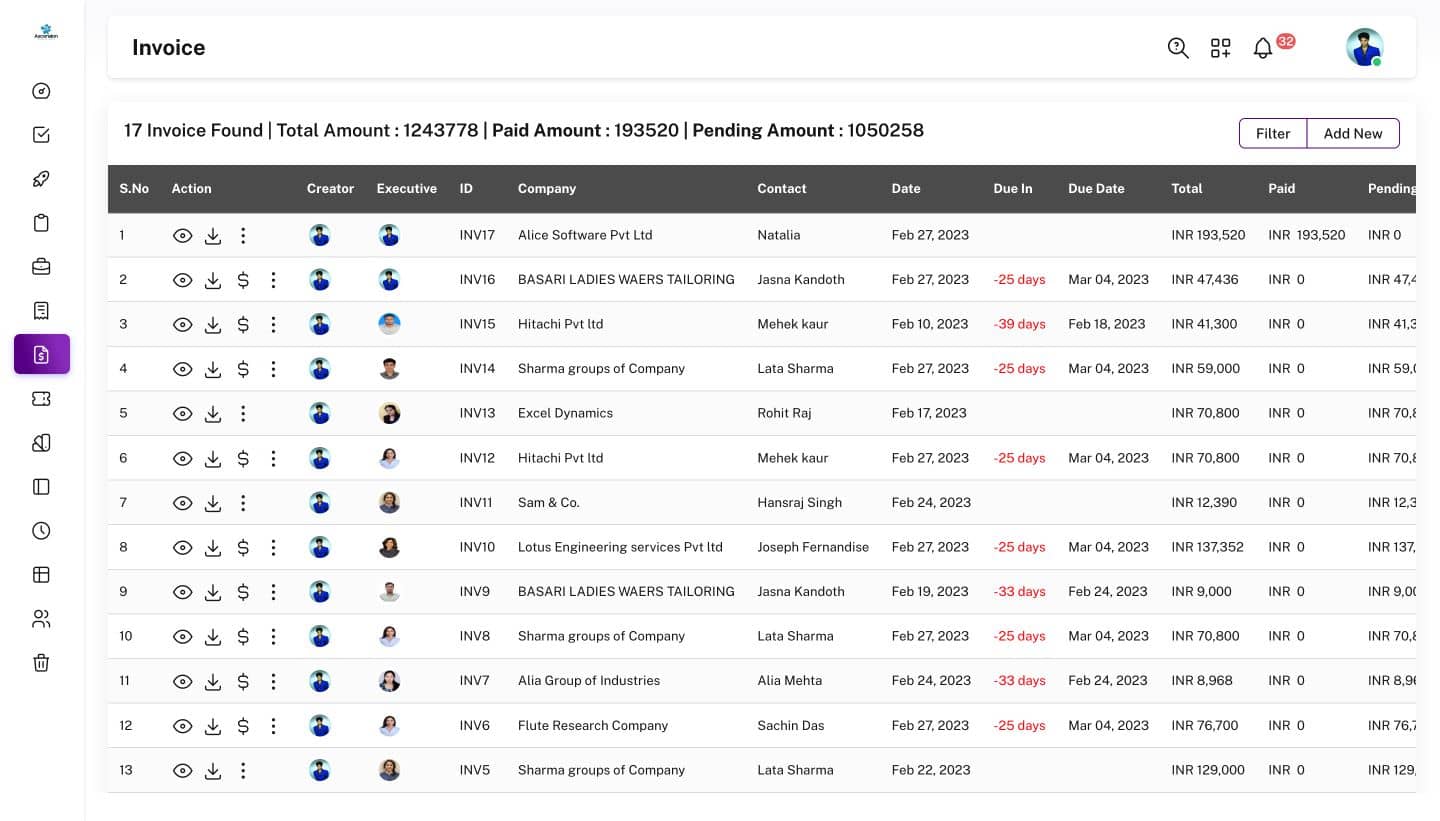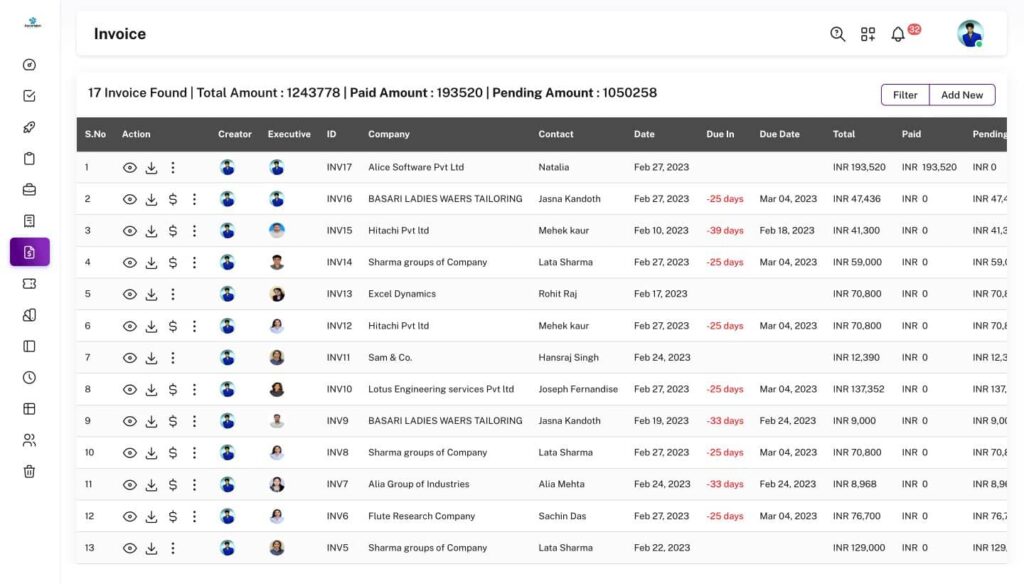 Invoice Management
There is no need to use multiple software for managing your business. Everything can be handled using Solid Performers CRM in an easy manner. You can create an invoice or convert the proposal or PI to an Invoice in one click.
You can also add payments to invoices and we have also provided you with the option to add multiple payments.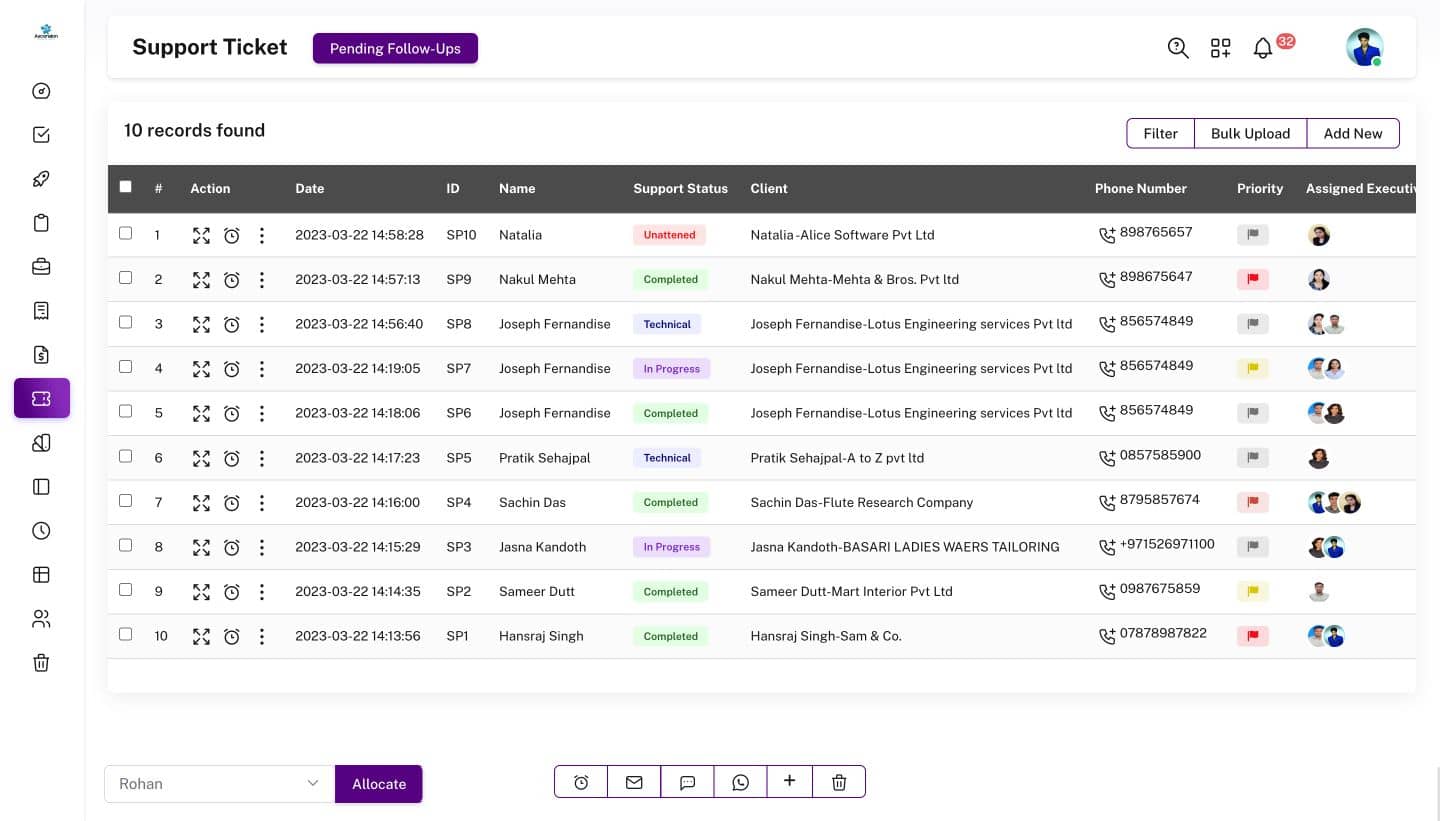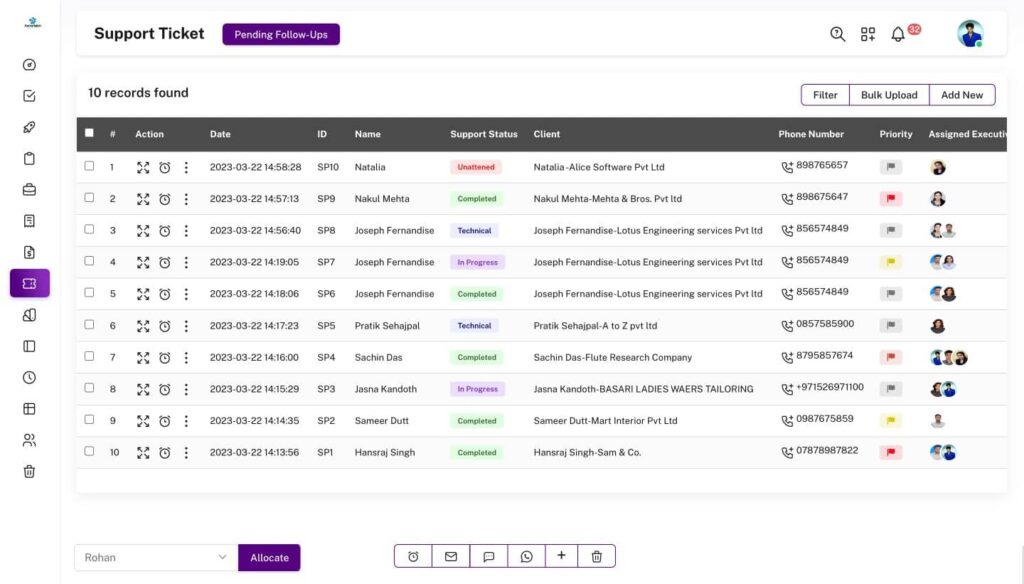 Support Ticket Management
Manage your post-sales activities which primarily include creating a support ticket and managing them effectively using Solid Performers CRM.
You can create web support forms and add the forms to your website. An automated ticket will be generated if any customer fills the support ticket form. It will also get allocated to your support team for further investigation.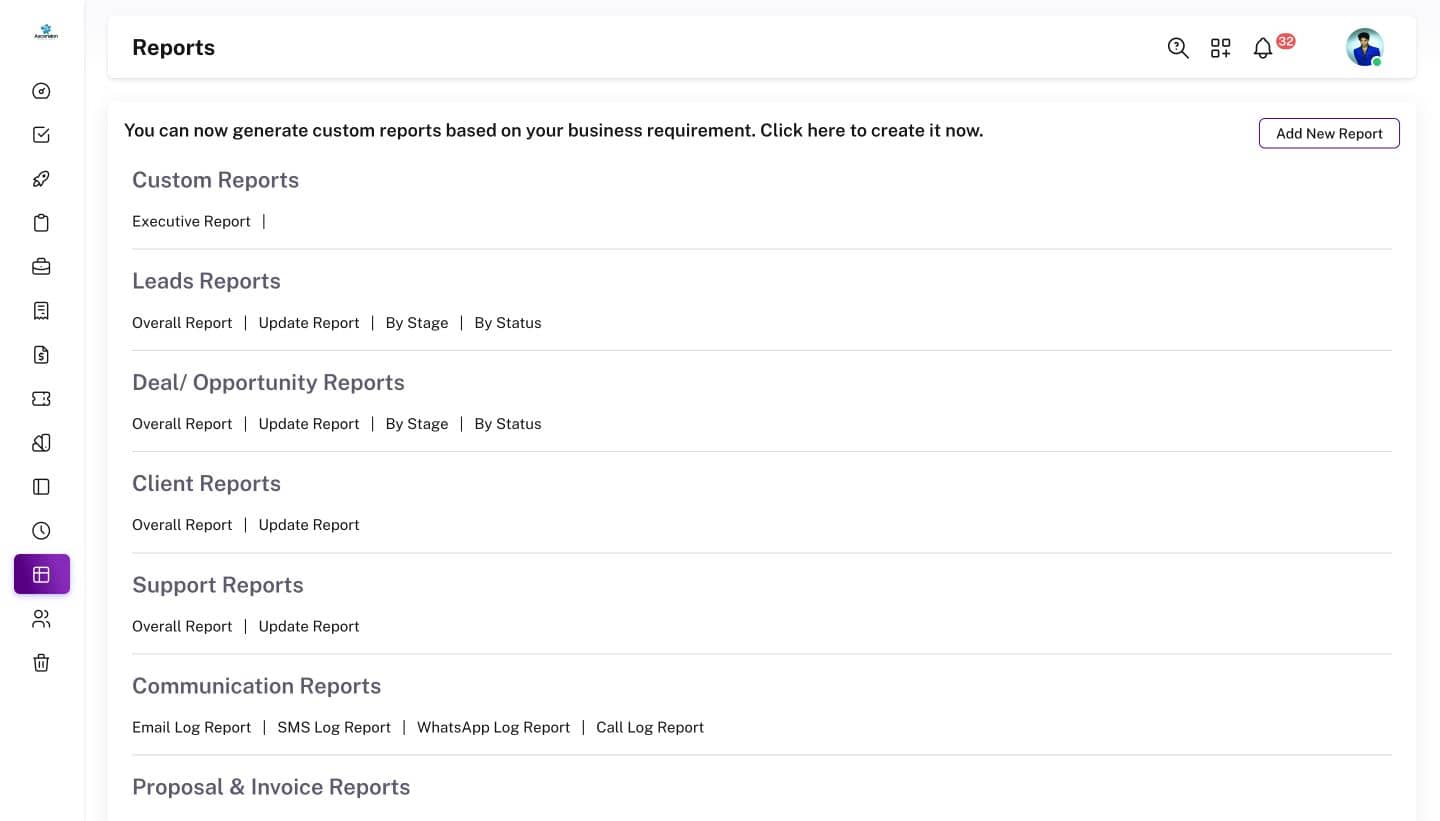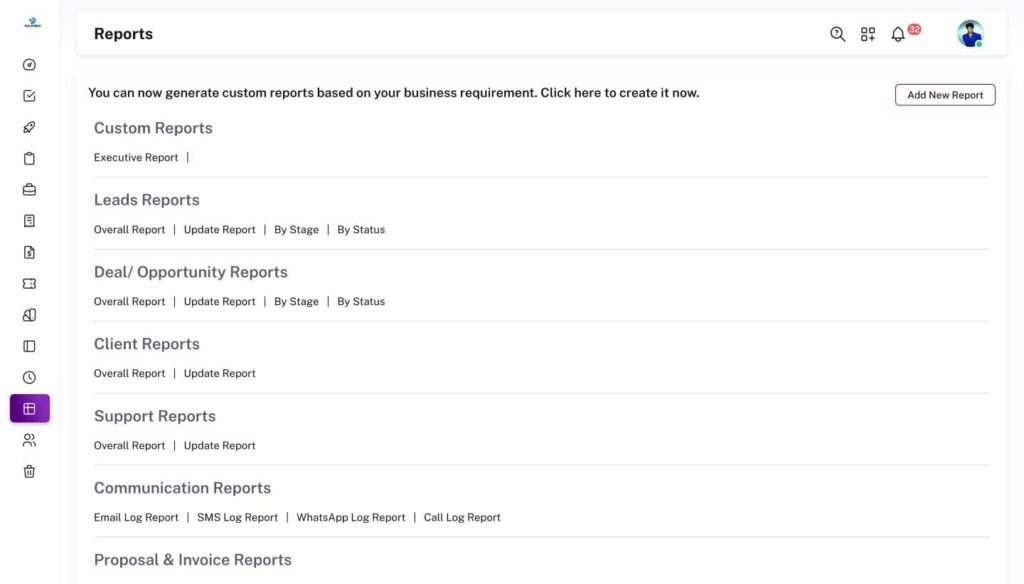 Report Management
Get real-time reporting on the web panel in this CRM for Educational Institutions. Create your own filters to get custom reports based on exhaustive search criteria. Create your customized report easily like Summary reports or detailed overview reports to get an overview of your business.
You can also download the reports in excel format for any kind of review or future reference.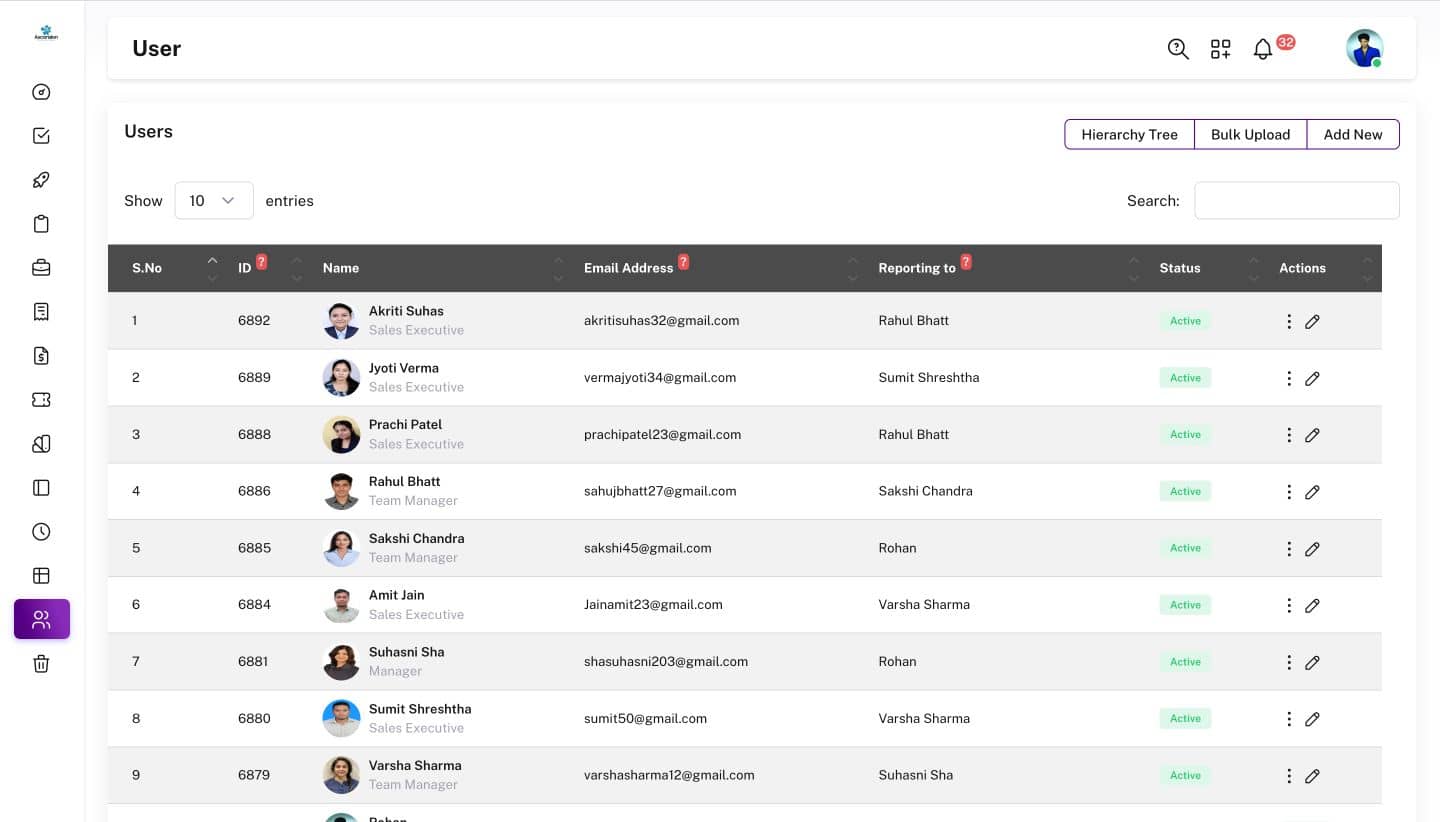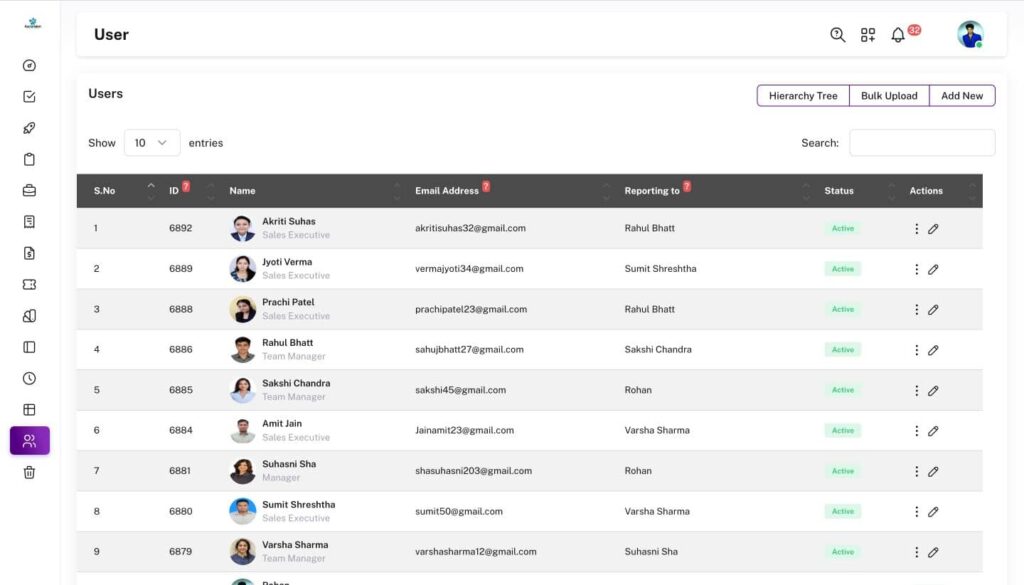 User Management
Manage your employees or team members with complete access restriction by using the user role function in CRM for Educational Institutions.
The users will be having access to only the allowed permissions and they will not be able to delete or download the data without proper access permission.
Get Started for Free
No need to think too much. Get started for free with the Best CRM for Small Businesses for your business and continue using it only if it fulfills your business requirement. As simple as that.