Best Customer Management CRM Software
Managing a Client in a Productive Way will always leads to Huge Business Growth and outcome. Manage your client end to end with the help of the Best Customer Management CRM Software.
Entirely cloud-based – never worry about losing data
Access across devices – Laptop, Desktop, iPad, or Mobile
Get notified – omnichannel notification alert system
One-Click Convert – convert a lead or deal to a client
Maintain AMC's
Easily manage recurring client payments with the due date and the duration of the contract. The system will renew automatically until you say so.
Email & SMS Automation
Send automated dynamic email or SMS once a client is received in the CRM. Set various automated triggers based on various criteria.
Quick Field Customization
Zero Followup Leakage
Get timely notification on various channels as well as on the CRM which makes you never miss the lead follow-up.
Pre & Post Sales management using the Best Customer Management CRM Software
In many instances, the importance given to the existing clients is considerably less compared with acquiring new clients. This is due to the poor understanding of the value of the client due to the lack of proper data. Your existing salesperson might not be available with you next year and the new salesperson find it difficult to understand the details of the existing client. We are here to address the same using the Best Customer Management CRM Software.
Build as you Need
Customize the fields based on your business easily. We have provided you with the option to create the form based on your need. You can drag and drop and build your own in minutes.
Follow-up Reminders
Get a daily reminder notification and timely reminder notification whenever you need to perform an action for a client. Never miss a follow-up again.
Automatic Triggers
Once a client is added, an automated email or SMS can be delivered to the client. This automated action can be set for various criteria for every action performed.
Multi-Select Filters
Filter the lead based on various criteria which may be single or multiple. It is also easy to set up filters for custom-created fields for better understanding.
Consolidated View
You can get the complete details about a client on one page which includes proposals, invoices, support tickets, projects, contacts, etc., and past lead communications.
Summary of Payments
Get to know the total invoices raised, the payment received, and pending payment for a client in one view. You can also view the client to get a detailed view of payments.
Got Some Basic idea about Solid Performers CRM?
Want to know more about Solid Performers CRM and how it will help you in your Business Growth?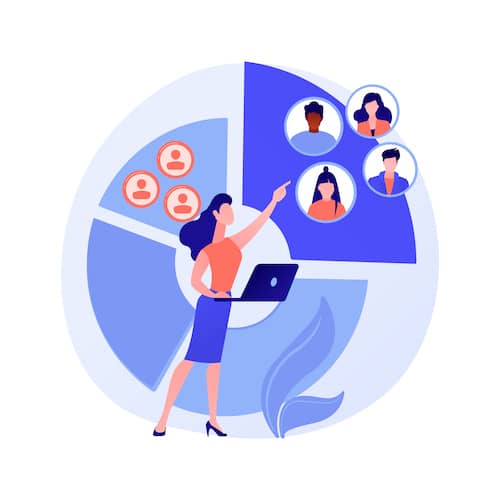 You can know more about the Best Customer Management CRM Software from the words of our client's reviews. This will provide you with a much better and clear understanding of our CRM Solution and also help you in making better decisions.
Click here to read some of the reviews from our clients.
If you still want more clarity about the Best Customer Management CRM Software and whether Solid Performers CRM is the right solution for you, then you can schedule a Live Demo with our Business Consultants for Free and then make your wise decision in choosing the Best Customer Management CRM Software for your Business. Click on the below button to schedule a live demo with our consultants.
The benefits of using the Best Customer Management CRM Software can be realized within a few months of using the CRM in an effective way. We are here to assist you in all possible ways to make that happen but we simply want to know only one thing. Are you ready to get started on this successful journey with us?