Why Small Businesses need CRM Software
As a small business, you have a very level threshold for your company to become stable in the market unless you don't have a preplanned strategy or enormous capital to set your foot in the competitive market.
You don't even have enough manpower in your initial phase for everything, but with a CRM system, all things become quite easy.
As a small business, you have to prioritize the quality of products and services, packaging and distribution.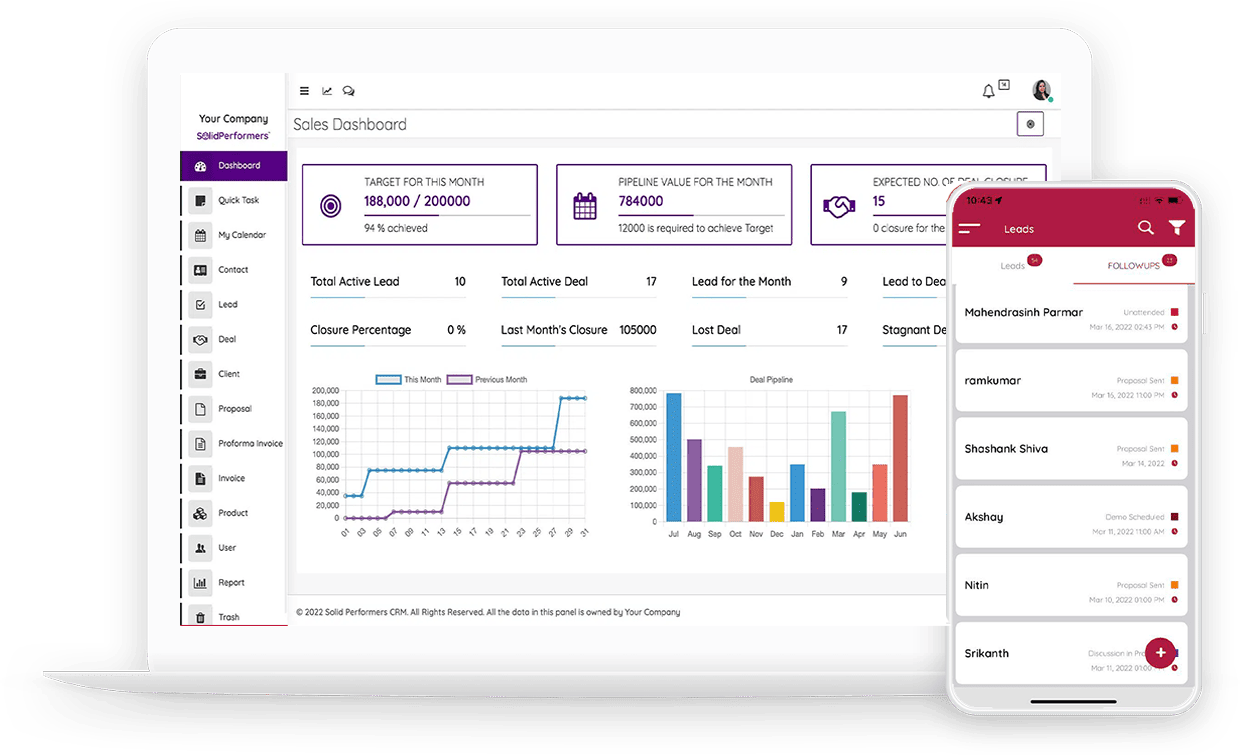 Email Marketing
Email marketing has always been the most effective way to reach out to your customers in any kind of business.
With CRM you can send the bulk emails and SMS to the target audiences.
Campaign Management
With the right promotional activities and campaigns, you can receive immense responses for your products and services. With CRM bulk send option, you don't miss any chance of reaching your market.
Customisation
You can customize the system as per your requirement. They even provide a trial period to see which category of service suits your business most profitably.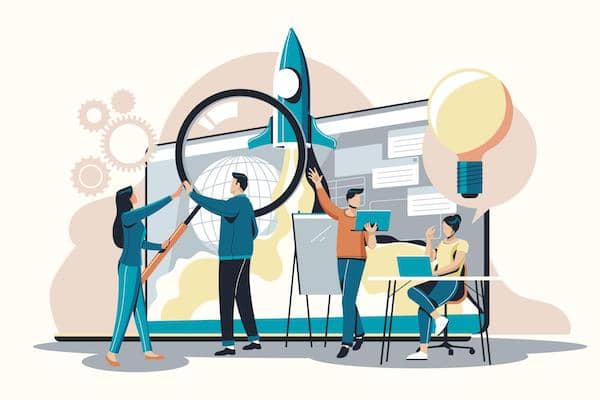 Why is Solid Performers CRM Best for Small Businesses?
There is a rise in CRM in business because everyone wants a strategic and stress-free work environment.
CRM helps to optimize a proper system for your business so the user doesn't do everything manually and never has the fear of loss of data in case an employer stops working or a file or notepad is misplaced.
There is a reason Why Small Businesses need CRM Software. There was a time when you were fine without CRM, now CRM is implemented in businesses to maintain excellent customer relations, attract target audiences and other additional after-care solutions.
Quickly Locating Data
You find it difficult to manage data, contacts, follow-ups, and retention, with CRM you can do all the activities on a single tool. You can record all the leads in your system with their current status of whether they can be our potential clients or not.
Want to know more about Why Small Businesses need CRM Software?
Never Miss Follow-up
CRM can provide timely follow-ups in case it is needed till the closure, the data of lead is recorded in the system in case we have a re-inquiry we want the previous interaction and provide accurate assistance to our customers.
Want to know more about Why Small Businesses need CRM Software?
Sales-Force Automation
With an automated system, you won't have to remember the name of the client or date of follow-ups or any other important event the CRM tool does for you, thus ensuring your customers are never lost.
Sales are the most important part of any business, so to make you never miss out on any opportunity it features with calendar system where you can input all relevant data about the customer in case of future interaction.
Since all the data is securely stored in the system, you can easily analyse the difference between your sales in the previous month and this month. That's Why Small Businesses need CRM Software.
BETTER SALES STRATEGY= BETTER GROWTH AND DEVELOPMENT.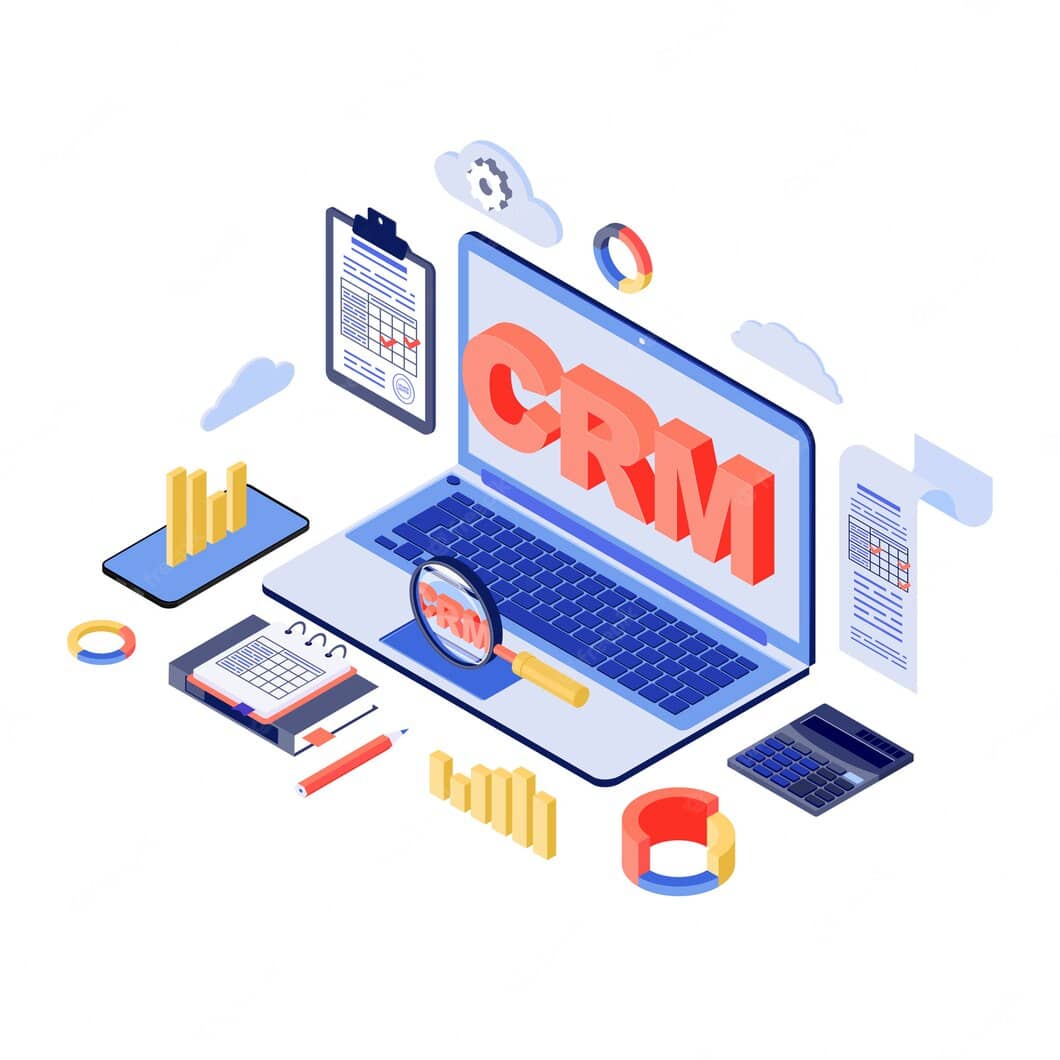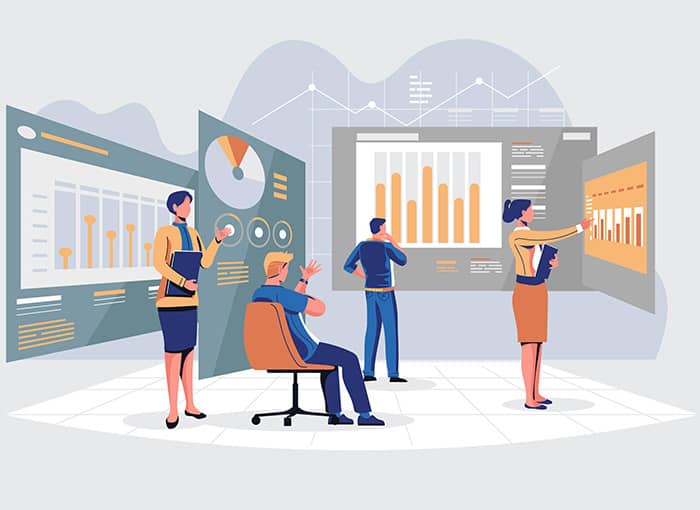 Get Started for Free
There is nothing to lose but a higher probability is there for you to gain so much as Solid Performers CRM is one of the Best and Why Small Businesses need CRM Software?. Try out the CRM for Free and don't pay anything until you satisfy. We assure you that this is one of the best decisions for your business growth and success.
Uses of CRM and

Why Small Businesses need CRM Software

?
CRM can be used by any size of business be it small or big irrespective of the industry they are in.
The CRM is primarily used to take care of sales, marketing, customer care, and support management in the business organization, but with the technology advanced you can have many more additional benefits that will help yours with company growth.
The leads can be generated easily from various integrated websites that are related to the service being provided. A robust pipeline for easy completion of the sale cycle. Marketing tools to run campaigns on social media sites. Bulk SMS and emailing option to get your work done in minutes.
All the data is tracked and recorded in the system so you can follow up with your potential clients with accurate responses and also guide them with various recommendations while making other purchases that are similar to their interests.
A proposal and invoice process can ease up the billing process. You also save a lot of time and resources by directly just forwarding the invoices via WhatsApp and email.
You can resolve all your customer issues and complaints with the ticket management system. With email, chat, and telephony service the response can be given quickly using the Solid Performers which is the best CRM vendors in India.
You can also modify all the system fields acc to the business requirement.
Automated proposals and bulk upload of emails and documents make the tasks of sales team associates easier and more prompt.
With the Solid Performers CRM system, you can execute a seamless and efficient approach while improving your consumer-provider relationship, as well as generating more remunerations. Your smart investment with the best CRM vendors in India at the early stage of the business will give fast gains in less time.