Path : https://stag.solidperformers.com/stag/apisettings/manage/shopify
Refer Snapshot and below steps for integration.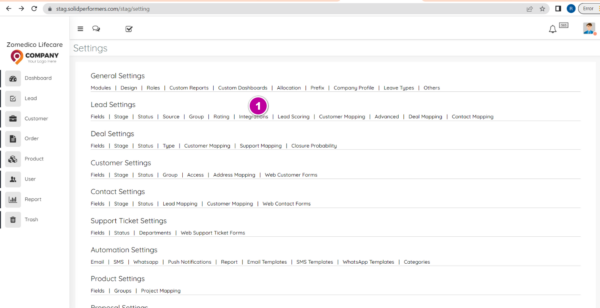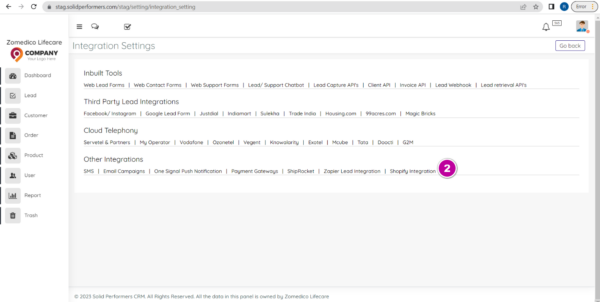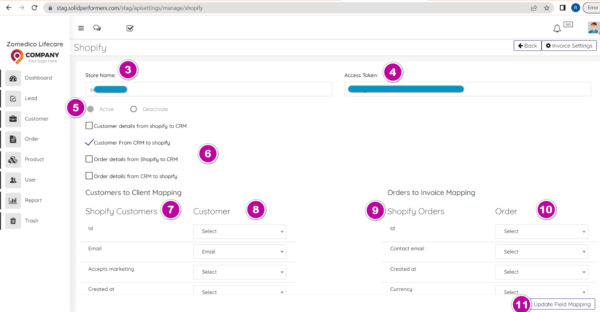 Go to integration.
Shopify Integration.
Add STORE NAME that you will get it from your Shopify Account.
Add ACCESS TOKEN that you will also get it from your Shopify Account.
And the settings should be active.
Select mapping type according to your requirement.
Add the mapping from shopify customers.
To Customer.
Also if you need orders to mapping then only add this mapping.
Mapp the orders mapping.
Update the field settings.