Best CRM Software in New Delhi with 5X Sales Growth Option
Looking for the Best Sales CRM to Grow your Business? Check out the Best CRM Software in New Delhi with lots of Sales Automation Tools to grow your Business.
CRM software will be helpful when it brings all the data to one place either online from different sources or offline collected data in excel or from cloud calls. You can be able to manage the leads from the very first interaction till the last interaction, you will get the option to create quotations, proforma invoices, and invoices from the CRM itself.
This will help you in saving time and will increase your productivity. You also have certain add-on features like custom reports, custom modules, dashboards, and many more customization tools for your business in Solid Performers CRM which is the best CRM software in New Delhi.
Quick Enquiry
Kindly fill out the form below and we will get back to you.
Reminder Alert
For every business, the very most important thing is the follow-up, if you complete your follow-up on time the rate of your conversion increases to 2x times. To avoid missing your follow-up Solid Performers CRM provides you the notification panel where you can be able to see the follow-up for each and every module and also you will get a popup on your screen saying that you are having a follow-up in the best CRM software in New Delhi.
Even if you are not available on your system the automation trigger can also go to your SMS, Email, and WhatsApp and will remind you before the time that you need to do the follow-up, in this way you will surely not miss the single lead to follow.
Unlimited Data
You can be able to add unlimited data in the best CRM Software in New Delhi. There is no restriction to adding the data to the system. You can get all the data from the other sources and also you can upload all the old data with the help of the bulk upload option in the CRM.
You can be able to add an unlimited number of leads, deals, clients, proposals, or any other module available in the CRM at ease. No need to worry about the data addition function at all. You can categorize the data as hot, cold, and warm where you will have an idea to identify how many prospects data is there with you and how many are going to be dropped. And based on the result you can also run a campaign for them separately.
Easy to Convert in a Click
Solid Performers CRM provides you to convert its prospect into your client in one simple click and all the data present in the lead section will be transferred to your client section with all the previous data and follow-up so that you can have track of it how it started and how is it going.
Once you have converted your client, you can raise a ticket for your same client in the same panel, you don't have to use another platform for that as this is one of the best CRM software in New Delhi. Solid Performers CRM has got the features of both pre-sales and post-sales modules under one system which makes your work much easier and instead of using multiple systems, you can check everything under one.
Why Solid Performers CRM is the

Best CRM Software in New Delhi

?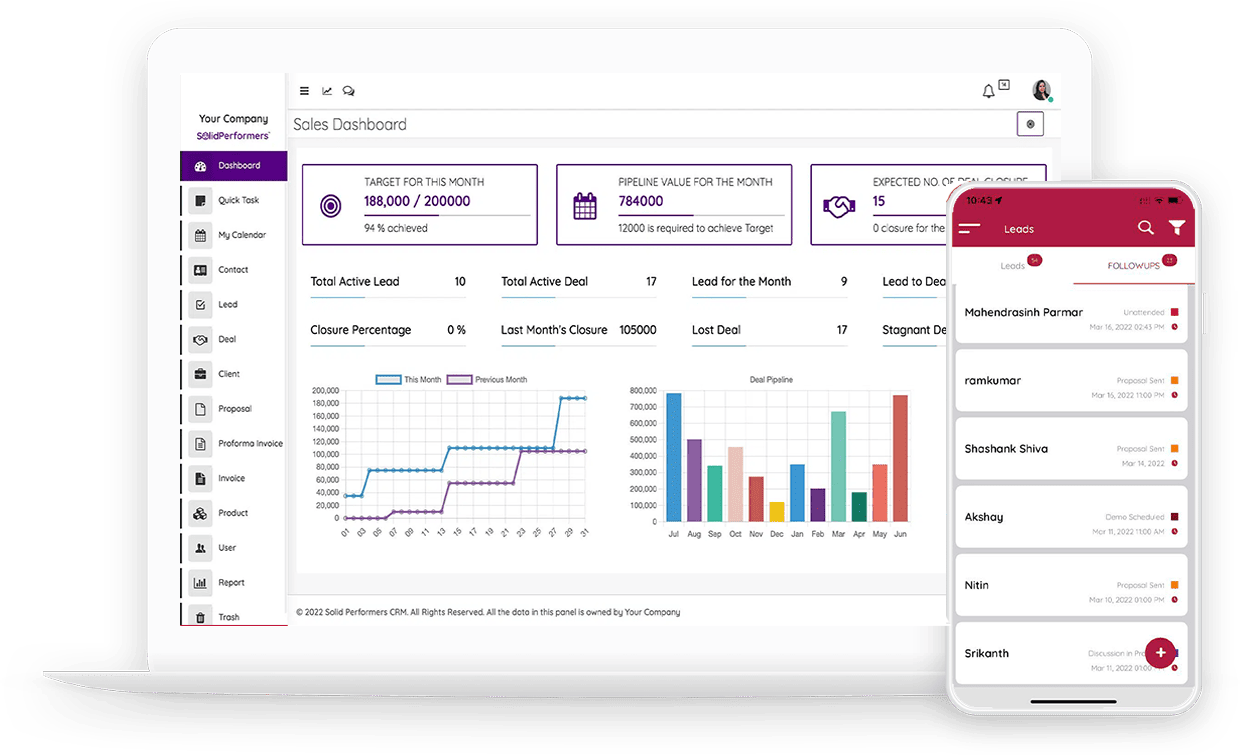 Connect Lead from All your Sources Quickly
Solid Performers CRM can integrate all your medium through where you interact with your customers. It can also integrate your SMS, E-mail, and Whatsapp so that your client will not miss a chance to see your interaction with them as this is one of the best CRM software in New Delhi.
We also provide automation for all three mediums where you can share the necessary information regarding your product or services with your prospects like welcome emails or proposals on an automated basis.
This automation will not only work for the client but also for your sales team so that they must also get alert through SMS, E-Mail, and WhatsApp whenever they are getting any new task or lead or they are having a follow-up in line to complete it. This will help you for the client as well as for your team.
Integrate your form with lead API
If you want to bring the lead or inquiries from different sources and you don't want to change the look and feel then we do give you the option where you can create the lead API from our CRM and paste the API on a platform from where you want to bring all the inquiries. It is a very simple way to create and yet very useful in the best CRM software in New Delhi.
 Apart from lead API we also have web form integration where you can create the form from our software and paste that form into your website. All social media integration is also available.
Want to know more about the Best CRM Software in New Delhi?
Manage your Invoices
Apart from all the primary features, Solid Performers CRM also gives you the option to create proforma invoices and tax invoices in this system, It will reduce your burden of going to a different platform and creating the bills instead you can do everything with one software using the best CRM software in New Delhi.
You can also create your invoice with more than one company profile and use your predefined template ready to change according to your business or your client's requirements. We have provided you with multiple design formats for invoices and you can download the invoice in a PDF format as well.
Want to know more about the Best CRM Software in New Delhi?
Attendance management
The best CRM software in New Delhi provides you with the option to check the attendance of your executive, whether they are absent, present, or have taken half day's leave. You can also track the task or work they have done and whether have they completed their work or not. Managing their leaves is also possible in this CRM.
Get your customized report on your own
The most interesting feature of Solid Performers CRM is you can create your report apart from the default report present in the platform. You can customize as many reports as you want according to the requirements using the best CRM software in New Delhi. You can also send those reports to reporting manager to let them know what is going on in their business.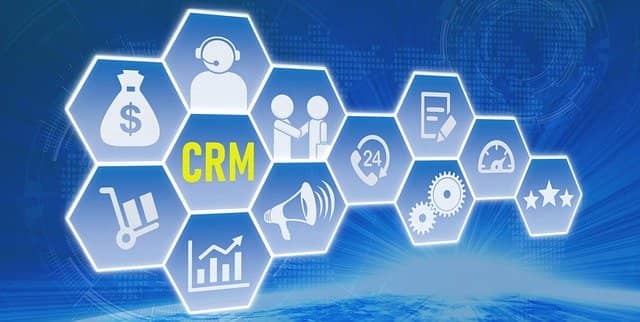 Sync your calendar with CRM
You will also have an option to sync your google calendar with our CRM so that you will not miss any of your tasks or meetings in the future. Based on the date and time of one meeting, you can plan for others using the Best CRM software in New Delhi.
This will be very useful to avoid you from any kind of confusion or situation. Use it as a day plan or future plan and also as proof of your task which you completed already in your previous days.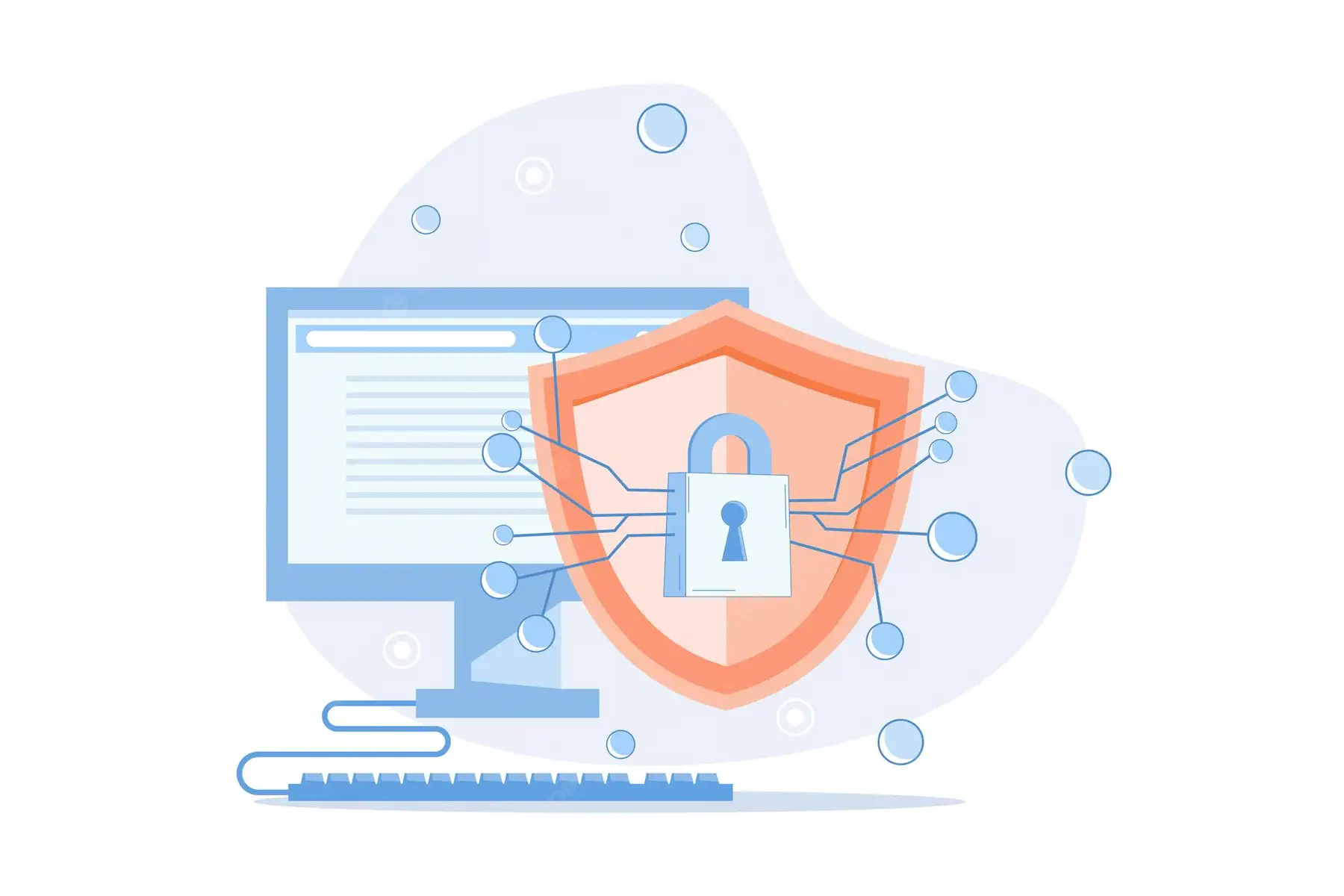 Get Started for Free
There is nothing to lose but a higher probability is there for you to gain so much from Solid Performers CRM as it is one of the Best CRM Software in New Delhi. Try out the CRM for Free and don't pay anything until you are satisfied completely. We assure you that this is one of the best decisions for your business growth and success.