Best Cloud Sales CRM Software
We Help your Sales Team Close More Deals Faster & Smarter
Everything you need to manage your leads, follow-ups, pipeline, sales team, opportunities & clients and grow your Business in the best possible way is here with the Best Cloud Sales CRM Software.

Zero Missed Lead Followup Leakage Guaranteed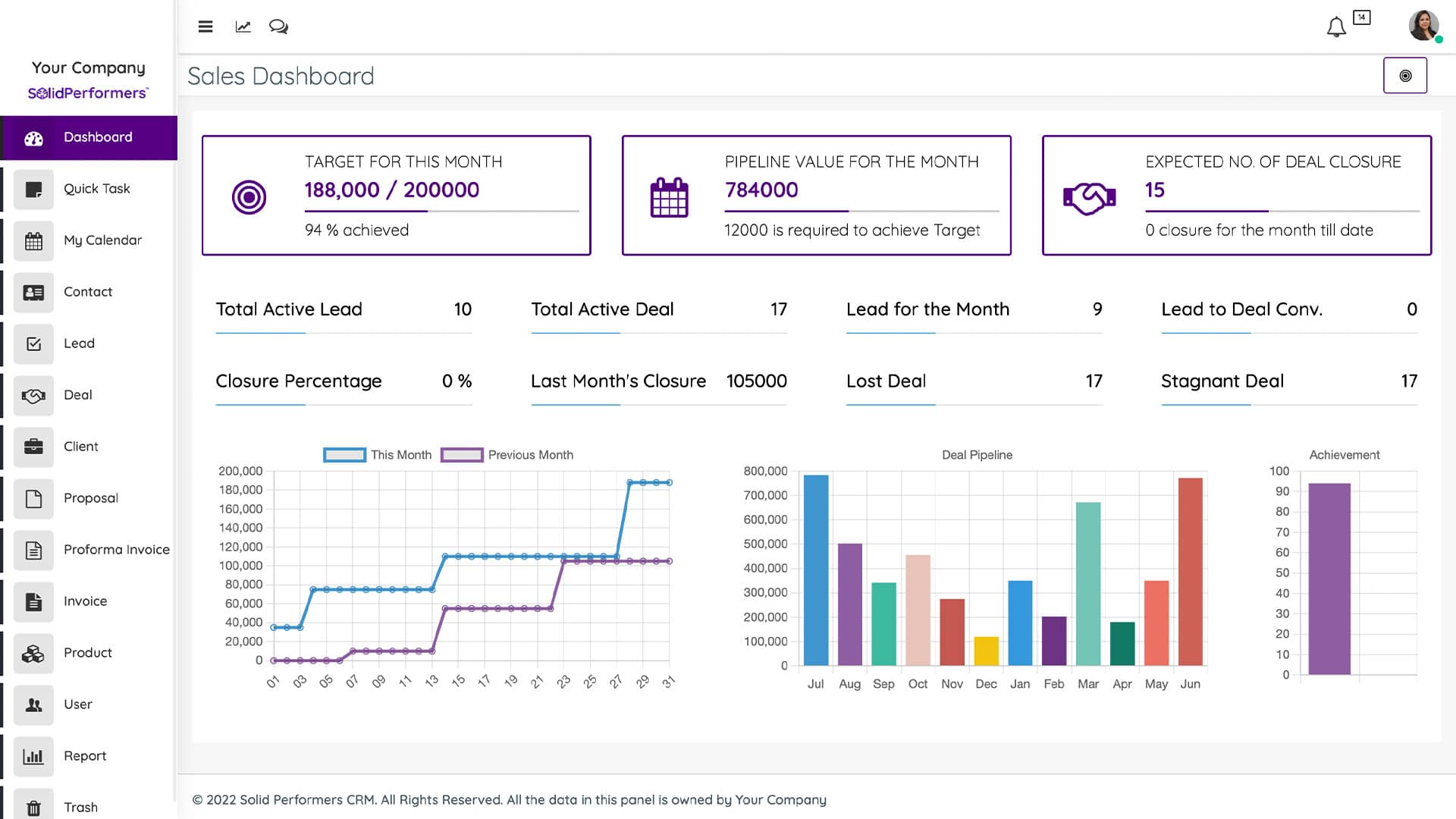 Download the Free Worksheet
to build your Sales Pipeline now
Some Recognitions For Being The Best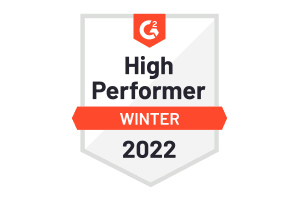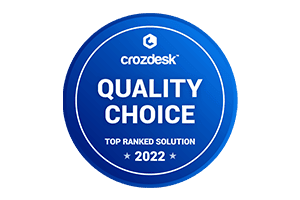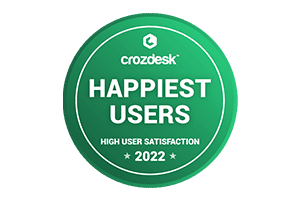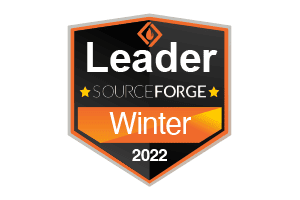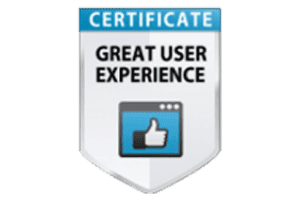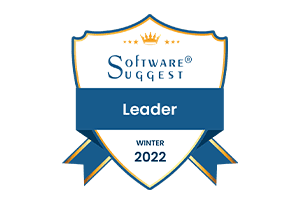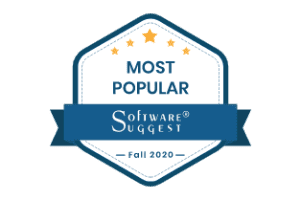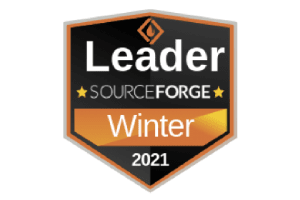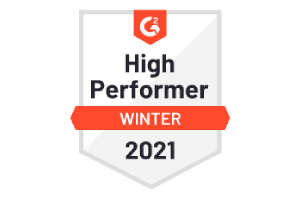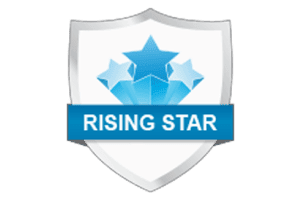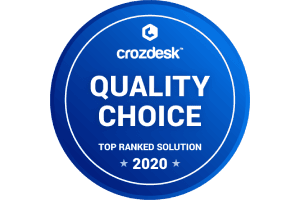 A Simple Workflow can get you 10X Results
You can execute and automate most of your sales-related activities from prospecting to closure easily with the help of Solid Performers CRM which is one of the Best Cloud Sales CRM Software. Get timely follow-up reminders and advanced lead scores to close the lead in a smart and efficient way.
Advanced Sales Automation with Best Cloud Sales CRM Software
With Smart Automation, never miss a lead unattended. We are here to assist you in every possible way to make your mark in the mind of your potential customers using the Best Cloud Sales CRM Software.
Easily collect the leads – automatically from various sources and add in CRM directly
Allocate to sales team – automatically based on the predefined conditions
Send a Welcome Email – or SMS or WhatsApp automatically based on predefined triggers
Sends a notification – to the sales team member, so that they can get in touch with the lead as soon as possible.
Give a reminder alert – to your executive on when they need to contact the prospect again
Sends a sequence of emails – with a particular time interval to nurture and convert the prospect to a client.
NURTURE TO OPPORTUNITY
Send automated predefined mails or perform follow-ups to convert a lead to a business opportunity with multiple time intervals to nurture the leads gradually.
CONVERT TO CLIENTS
When the momentum is right, convert the business opportunity to your client. You can use all the advanced tools available to keep the momentum going.
Complete Sales Management using the Best Cloud Sales CRM Software
Collect Leads From Various Sources like websites, landing pages, Google Ads, Social media, or any other lead aggregator to CRM directly.
The system will automatically allocate the leads to the sales team based on your predefined settings on a round-robin basis and notify them as well.
A Welcome Email, SMS, or Whatsapp will be sent by the system to the prospect who made the inquiry with various dynamic contents and at various time intervals.
Convert To Deal/ Opportunity
Convert To Deal/ Opportunity
Simply convert the potential leads to deals or opportunities in one click. You can involve multiple team members to close a potential deal.
You can set up an automated email, SMS, or Whatsapp Trigger with completely custom message content based on any required criteria.
Manage your deals in a smart way with the expected closure date, the estimated value of closure, probability of closure, and many more custom stages & statuses.
Easily create and manage pipeline for the next 12 months with the estimated sales/ income projection for every month to make an efficient business decision.
Create Multiple Proposals and Proforma invoices for every deal and you can also create a new deal for the existing client by involving multiple contacts in that company.
You can have a completely different set of stages and status for deals which will help you in smooth tracking of the deal till its closure.
Simply Convert a Deal or Lead directly to Client upon confirmation in One-Click. Send Onboarding mail sequence to clients automatically.
Create and Manage Support Tickets, Proposals, PI, Invoices, or any other custom modules to manage the clients in an efficient way.
With an Advanced AMC Management Function for Clients, the system will send an automated upfront reminder to your clients.
At any given point in time, only 5% to 10% of the leads will be converted to clients immediately. You can nurture the rest of the leads to become your future clients.
You can set up unlimited delayed Email, SMS, or Whatsapp Triggers to nurture your leads gradually with various time intervals like every day, week, or month.
The contents can be easily customized and can be generated dynamically based on the requirement of the lead which was provided by them already.
With the help of lead nurturing, without spending any money on an advertisement you can easily acquire new clients using the old leads.
Whenever you make a Closure, the conversion rate will increase and the cost of customer acquisition will decrease which leads to much higher profits than before.
Over a period of time, you will never ever worry about acquiring new customers as the existing prospects/ leads will be converting to your customers via lead nurturing.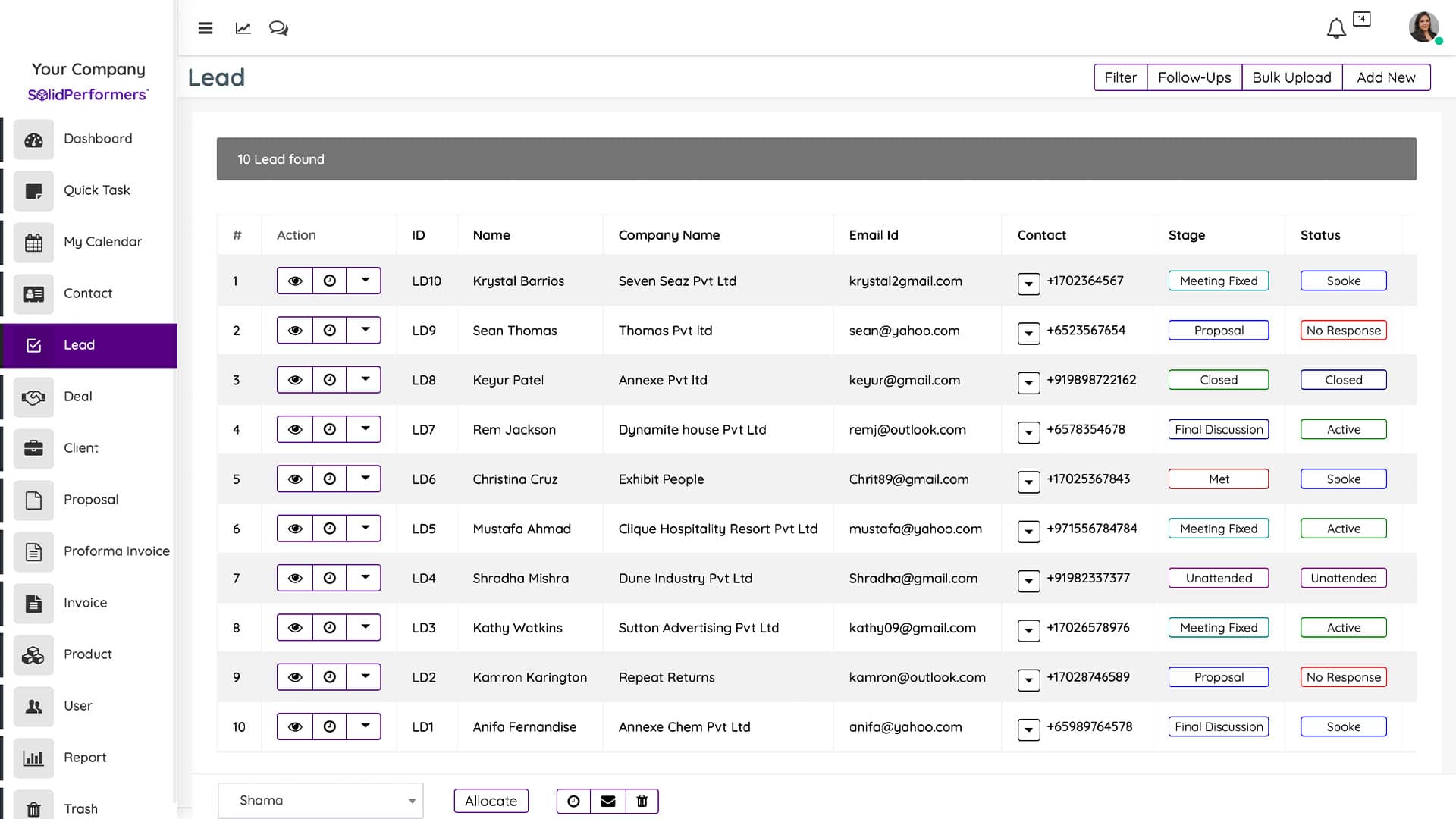 Get Started For Free!
No need to think too much. Get started for free with the Best Cloud Sales CRM Software for your business and continue using it only if it fulfills your business requirement. As simple as that.
Why Choose Solid Performers CRM
You can check out the below primary advantages of Solid Performers CRM over others of our Best Cloud Sales CRM Software for Business
4.9/5 Average Customer Ratings
Rated 4.9 Star from various review sites based on the ease of use, features, pricing, functions, and support experience.
Implementation & Training
Our dedicated team will make sure that you use the CRM in a better way with efficient implementation & training.
Customize Everything Easily
No technical knowledge is required to customize the CRM and you can start using the CRM in minutes.
Very Simple to Use
Our system is rated 5 star for ease of use as Solid Performers CRM has got a very user-friendly and simple interface.
Advanced Sales Automation
Can do various advanced sales automation functions to reduce the manual effort of following up with the leads.
Unlimited Free Chatbots
Create Unlimited lead generation chatbots based on your requirements for various landing pages and websites in minutes.