Best CRM for Digital Marketing Agency
Since the world has taken off digitally, and everything is available with just the click of a button it is difficult to maintain customer relationships with your client consistently, that's where CRM comes to the rescue. With CRM you can track all your leads, deals, your potential clients, and consumer relations. Consumer relationship is very important when increasing your sales. The sales automation feature helps scalability of your business by connecting all the leads from multiple sources to the sales team for further process of converting your lead into a client.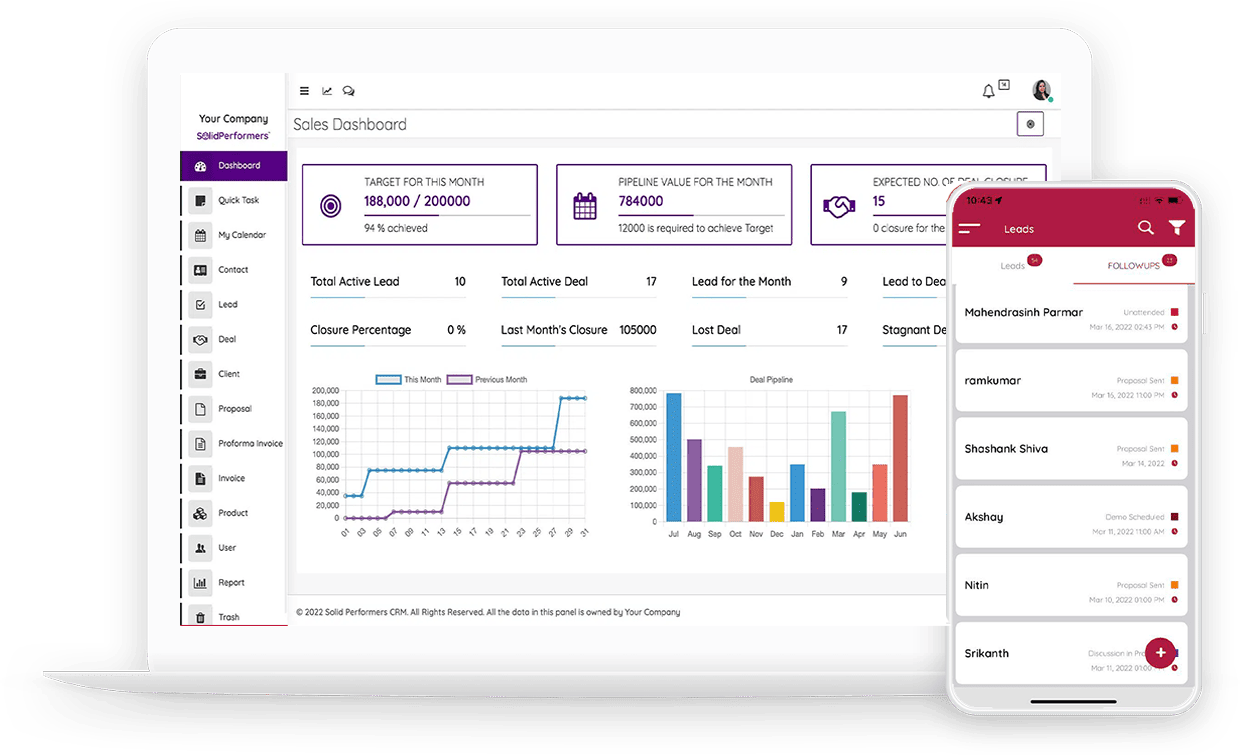 Advanced Follow-Up System
You will never miss an opportunity with our follow-up module that will keep track of the data for your sales team by creating alerts and reminders and also sending emails and SMS. You will have complete consumer satisfaction, making the sales staff work easier, further resulting in efficient growth of your business.
History of Data in your Fingertip
Using the CRM software you have access to all the interactions, in case any of the staff discontinues to work, the system will have all the details about the leads, deals, or clients and this will help you in maintaining consumer retention in a much better way using the best CRM for digital marketing agency.
Salesforce Automation
With a CRM system, the organization can optimize opportunity through better targeting and analyzing through various automated emails, SMS, etc. using various marketing campaigns on multiple sources, you can generate more leads, which will eventually turn into more inquiry, maximum Lead to  client conversion ratio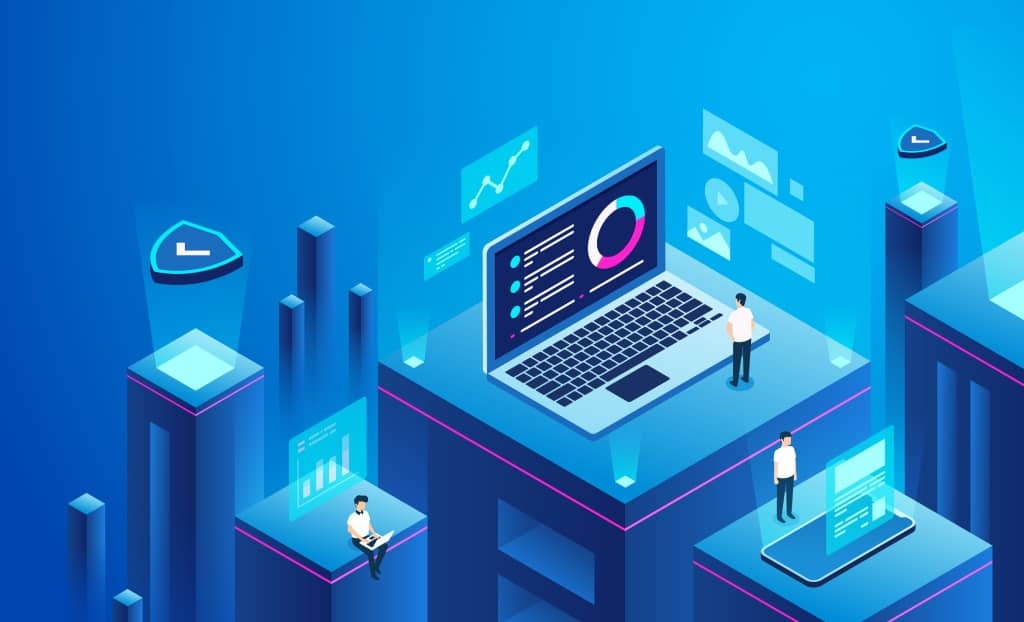 Why Solid Performers is the Best CRM for Digital Marketing Agency?
Lead and Deal Management
Since digital marketing is now more responsible for creating the impact, the lead tracker and proper landing sales pipeline help in nurturing and growth of the business.
With an organized strategy the business can be more efficient and elevate productivity. The third-party integration features help in generating more leads with its tracking and reporting feature.
Using Solid Performers CRM which is the best CRM for digital marketing agency, it is very simple and easy to maintain all your sales activities at ease.
Omni-Channel Follow-Up
with the one-time feeding of data, you can easily estimate a further call, meeting, and closure. You will never miss a follow-up because CRM software will send you reminders and alerts on all your linked devices which includes emails, SMS or WhatsApp, and Mobile alert notification as well.
Want to know more about the Best CRM for Digital Marketing Agency?
Data Management
CRM records and tracks all the information that is collected from various sources and segregate it accordingly making the work of sales staff easier. You don't have to remember what interaction you had with a lead or a client because the automated system does it for you.
Want to know more about the Best CRM for Digital Marketing Agency?
How the Best CRM for Digital Marketing Agency can help you?
With the real-time dashboard module, you can get a proper insight into the company's growth in a single view. With the liberty of using the software from any device and location, you are most likely to miss an important lead.
The marketing-sales pipeline will ensure to keep in touch with all the clients by sending the auto-generated emails and bulk text so the agency people don't have to write and track these things saving them a lot of time, which they can use for any other important work.
With CRM you can manage all of your customer and client inquiries. You will be able to figure out if they've inquired before and manage future follow-ups.
With the help of a support and service ticket system, you can manage all the issues and provide solutions in the finest possible manner to your existing clients.
You don't need a separate system for your employees, with CRM you can manage complete details and data of your employees including their personal data, and educational and job details. You can also take care of their attendance with our punch-in-punch-out feature.
CRM ensures a safe and comfortable system for your business, they have end-to-end sales-related solutions for all the things you want for your business to flourish maintaining clear communication internally and externally.
Want to hear from our users? Click on the link below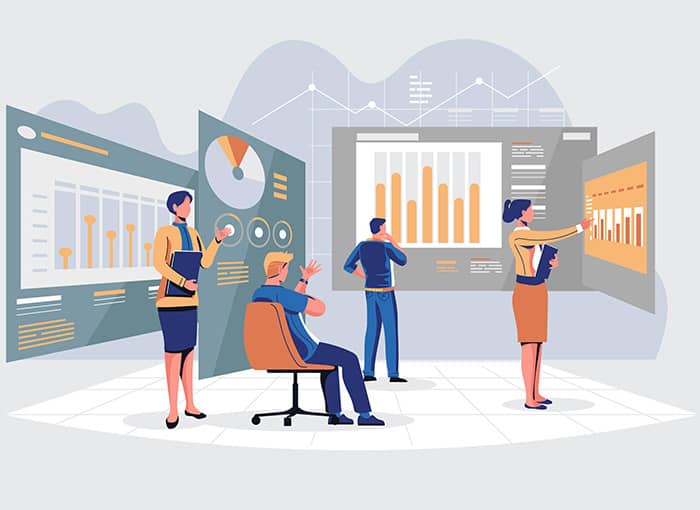 Get Started for Free
There is nothing to lose but a higher probability is there for you to gain so much as Solid Performers CRM is one of the Best CRM for Digital Marketing Agency. Try out the CRM for Free and don't pay anything until you satisfy. We assure you that this is one of the best decisions for your business growth and success.
Developing Better Digital Connections
When you use the Best CRM for Digital Marketing Agency, you can create a database of your customers and have a one-to-one connection with the leads collected. You can understand the requirements of your potential client in a better way without ever forgetting any follow-up session.
You can briefly understand the likes and dislikes of the audience that you are attracting and plan your future campaigns according to those preferences
You can send recurring emails and SMS to the targeting audience to update them about the new scheme and product-related services so the customer will never forget about the touch with your company, resulting in customer loyalty.
Get started with the Best CRM for Digital Marketing Agency today.